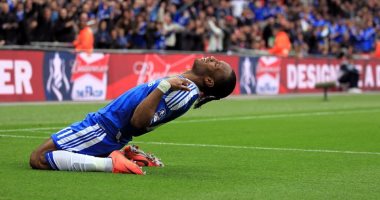 You may forget a match and you cannot remember its events, and you may forget players with their eyes and do not remember their names when one of your friends reminds you of them, but it is very difficult to forget the wonderful goals scored by the stars of the round witch, whose names are immortalized in the football records, and have remained to this day stuck In everyone's mind.
"Goal Morning" is a daily report in which we will present to you every morning a collection of the most beautiful football goals scored by the game's top stars..
Ivorian Didier Drogba, one of the most important players in the history of Chelsea, scored many amazing goals that gave the Blues a number of titles that carved his name in gold in the history of the English club.
Drogba scored 297 goals during his career in football, but his goal against Portsmouth in the final of the FA Cup in 2010, is one of the goals that were recorded in his history and the history of Chelsea as well, given that he gave the Blues the championship title by defeating Portsmouth with a clean goal..
Drogia is the top scorer for African players in the history of the Premier League with 104 goals, 6 goals behind the Egyptian star Mohamed Salah, the Liverpool player, who is second.