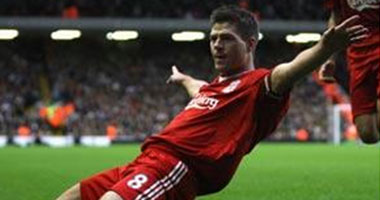 You may forget a match and not be able to remember its events, but it is difficult to forget the wonderful goals scored by the stars of the round witch, whose names are immortalized in football records, and have remained to this day stuck in everyone's minds.
"Goal Morning" is a daily report in which we present every morning a group of the most beautiful football goals scored by the game's top stars.
Liverpool collided with West Ham in the FA Cup final on May 13, 2006, and the "Reds" were delayed 2-3 at the time until the 90th minute, in which Steven Gerrard fired a missile from 40 yards away, tore West Ham's net, and equalized in a killer time.
The match moved to overtime, then penalty kicks, which smiled in favor of Liverpool 3-1 to crown the FA Cup champion, and the reason for turning the scenario is Gerrard's missile goal.