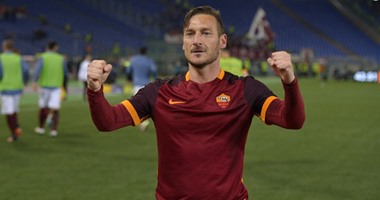 You may forget a match and you cannot remember its events, and you may forget players with their eyes and do not remember their names when one of your friends reminds you of them, but it is very difficult to forget the wonderful goals scored by the stars of the round witch, whose names are immortalized in the football records, and have remained to this day stuck In everyone's mind.
"Goal Morning" is a daily report in which we will present to you every morning a collection of the most beautiful football goals scored by the game's top stars.
The star Francesco Totti, one of the legends of Italian football and the legends of the club of Rome, with his achievements that remain immortal in the memory of all fans of the capital club. 125 live footballers.
Totti starred strongly in one of the top matches in the Italian League for the 2012-2013 season between Roma and Juventus, at the "Olympico Rome" stadium, on February 16, 2013, as the capital's wolves at the time wanted to avenge their big defeat in the first round meeting with four goals against a goal..
Revenge actually took place at the hands of King Totti, the legend of Rome, who scored the only goal of the match in favor of the Wolves with a missile shot at a speed of 113 kilometers per hour, tore the Juve defense, and entered the net of the impenetrable goalkeeper Gianluigi Buffon at the time.
It was then the captain's 224th goal in Serie A and Roma's first win in two months. In an unforgettable moment for the Giallorossi fans.