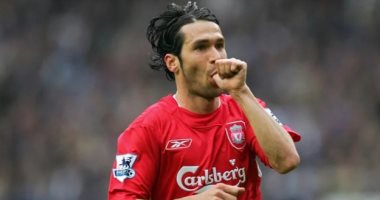 You may forget a match and you cannot remember its events, and you may forget players with their eyes and do not remember their names when one of your friends reminds you of them, but it is very difficult to forget the wonderful goals scored by the stars of the round witch, whose names are immortalized in the football records, and have remained to this day stuck In everyone's mind.
"Goal Morning" is a daily report in which we will present to you every morning a collection of the most beautiful football goals scored by the game's top stars.
Spanish star Luis Garcia scored a fantastic goal for his English team, Liverpool, against Juventus, during the two teams' match in the Champions League quarter-final first leg of the 2005 season, which was held between them at "Anfield".
Juventus was ahead with a goal scored by Sami Hypia in the tenth minute, but the 25th minute witnessed the Reds scoring the second goal with a fantastic missile shot from Luis Garcia, who took advantage of the rebound of the ball from the defense to launch a resounding missile into the spider web Gianluigi Buffon.