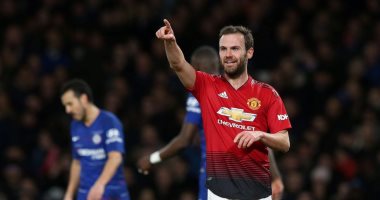 You may forget a match and you cannot remember its events, and you may forget players with their eyes and do not remember their names when one of your friends reminds you of them, but it is very difficult to forget the wonderful goals scored by the stars of the round witch, whose names are immortalized in the football records, and have remained stuck to this day. In everyone's mind.
"Goal Morning" is a daily report in which we will present to you every morning a collection of the most beautiful football goals scored by the game's top stars.
One of the most beautiful goals of the England derby, which brought together Manchester United and Liverpool, is Juan Mata's wonderful goal in 2015, which gave the Red Devils a valuable victory over the Reds, 2-1.
The value of that goal is due to the fact that it gave Manchester United a valuable victory over rivals Liverpool in the English Premier League, in addition to being among the best goals of the Red Devils, due to the skill of the star Juan Mata in scoring the goal from an amazing scissor with his left foot.