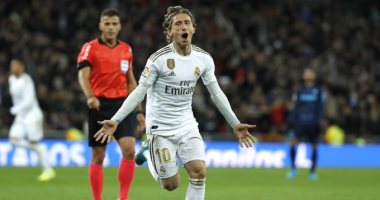 You may forget a match and not be able to remember its events, but it is difficult to forget the wonderful goals scored by the stars of the round witch, whose names are immortalized in football records, and have remained to this day stuck in everyone's minds.
"Goal Morning" is a daily report in which we present every morning a group of the most beautiful football goals scored by the game's top stars.
The Croatian star Luka Modric, the Spanish midfielder of Real Madrid, was distinguished by his high speed, amazing physicality and unexpected movements for defenders, which gave him the opportunity to score a number of distinguished goals.
Among the amazing goals scored by Luka Modric, we can never forget the amazing goal he scored against Manchester United in 2013 in the second leg of the 16th round of the European Champions League, which ended with the royal team winning 2-1, to qualify for the quarter-finals of the tournament on The Red Devils account, as the first leg match ended in a 1-1 draw.