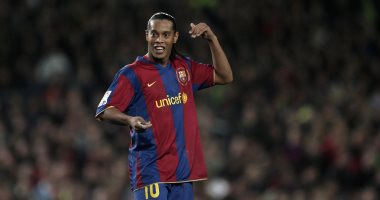 You may forget a match and you cannot remember its events, and you may forget players with their eyes and do not remember their names when one of your friends reminds you of them, but it is very difficult to forget the wonderful goals scored by the stars of the round witch, whose names are immortalized in the football records, and have remained to this day stuck In everyone's mind.
"Goal Morning" is a daily report in which we will present to you every morning a collection of the most beautiful football goals scored by the game's top stars..
The magician Ronaldinho stunned all football fans around the world when he led Barcelona to a landslide victory over Real Madrid with three clean goals, at his "Santiago Bernabeu" stadium in the El Clasico, which brought them together in November 2005, in the 12th round of the 2005-2006 season.
Ronaldinho raised the astonishment of the Real Madrid fans themselves by what he did, as he scored two wonderful goals in the match, but the wonderful shot was when the Real fans stood on the field to applaud him warmly after scoring the third goal in the match and the second for him in a very wonderful way, a scene that the magician later described as It was the most beautiful moment of his life.
Ronaldinho caused great sadness for all football legends and fans of the round witch, after he announced his final retirement from football at the age of 38, as farewell messages and wonderful words that described him were and will remain one of the best football stars in history..