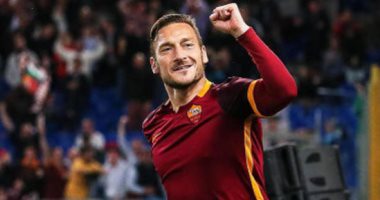 You may forget a match and not be able to remember its events, but it is difficult to forget the wonderful goals scored by the stars of the round witch, whose names are immortalized in football records, and have remained to this day stuck in everyone's minds.
"Goal Morning" is a daily report in which we present every morning a group of the most beautiful football goals scored by the game's top stars.
Today's match between Roma and Lazio in the Italian capital derby of the Italian League, which usually witnesses excitement and friendliness between the two teams.
On this occasion, we review with you an unforgettable goal in the history of the confrontation between the two teams, which was scored by the legend of Italian football and the Roma team, Francesco Totti, in the match between the two teams that brought them together in the 2002-03 season and ended with a wide victory for Wolves 5-1.
And in the 72nd minute, Totti signed his team's last goal after Montella scored a super hat-trick, where the Kaiser launched a wearing attack for his team, to surprise the heavenly team's goalkeeper with a shot from a distance in a "loop" way to fall from the top of the goalkeeper with great skill.