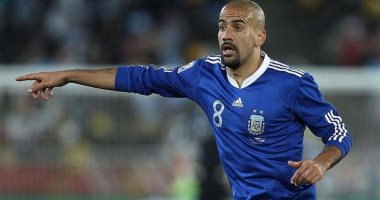 You may forget a match and you cannot remember its events, and you may forget players with their eyes and do not remember their names when one of your friends reminds you of them, but it is very difficult to forget the wonderful goals scored by the stars of the round witch, whose names are immortalized in the football records, and have remained to this day stuck In everyone's mind.
"Goal Morning" is a daily report in which we will present to you every morning a collection of the most beautiful football goals scored by the game's top stars.
The Juventus-Inter Milan match witnessed a historic goal scored by Argentine star Juan Sebastian Veron, the former Inter Milan legend, who awarded the landowners the Italian Super title at the expense of Juventus in 2005.
A negative tie dominated the Italian Super match between Inter Milan and Juventus in 2005, and the original time of the match ended in a negative tie, but the legendary star Veron managed to score a missile goal during the 105th minute to give his team the championship title at the expense of the old lady.