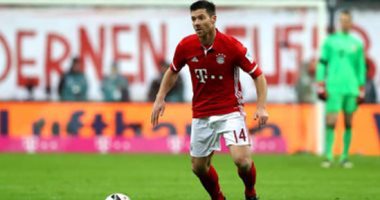 You may forget a match and not be able to remember its events, but it is difficult to forget the wonderful goals scored by the stars of the round witch, whose names are immortalized in football records, and have remained to this day stuck in everyone's minds.
"Goal Morning" is a daily report in which we present every morning a group of the most beautiful football goals scored by the game's top stars.
The Spanish star Xabi Alonso, the legend of Bayern Munich, Liverpool and the former Real Madrid, was distinguished by his missile goals, and he was skilled in scoring goals from outside the penalty area.
One of the most prominent goals scored by Xabi Alonso from outside the penalty area was the one he scored with Bayern Munich against Darmstadt in the last 16 match of the German Cup in 2015, which ended with the Bavarian team winning that clean goal.
Alonso scored the winning goal for Bayern Munich against Darmstadt with a missile from 35 yards from the goal, to give the Bavarian team a valuable victory that led them to the quarter-finals of the tournament.