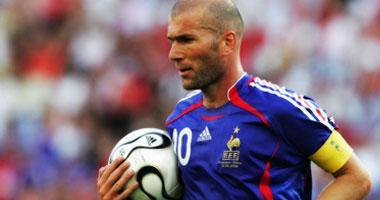 You may forget a match and you cannot remember its events, and you may forget players with their eyes and do not remember their names when one of your friends reminds you of them, but it is very difficult to forget the wonderful goals scored by the stars of the round witch, whose names are immortalized in the football records, and have remained to this day stuck In everyone's mind.
Goal Morning" is a daily report in which we will present to you every morning a collection of the most beautiful football goals scored by the game's top stars..
The Euro 2004 tournament drew the French national team, the defending champion, in one group with its arch-rival England, so everyone around the world was eagerly awaiting their match, considering it an early final for the tournament, and the match was already up to these expectations..
The English team advanced during the first half through former midfielder Frank Lampard with a goal, and the result remained this way until the end of the original time of the match, which assured everyone that the England team had won the match, but what the legend Zinedine Zidane did was shocking to everyone..
Claude Makelele got a direct free kick in front of the penalty area, after being obstructed by Emile Heskey, to be blocked by Zizou, who hit the ball in the net amazingly, scoring the equalizer in the 91st minute.
What is maddening is that Thierry Henry received a penalty after just one minute, after he was obstructed by goalkeeper David James, due to a fatal mistake by Steven Gerrard, so that Zidane also tackled it and scored the winning goal in the 93rd minute in front of the astonishment of the whole world, to end the match 2-1 for France It remains one of the most interesting matches in football history.