Grapefruit is one of the most important fruits that help you in your weight loss journey, because it is a low-calorie fruit that contributes to burning fat, in addition to being rich in fiber, protein, carbohydrates, vitamin C, vitamin A, pantothenic acid, potassium and vitamin B.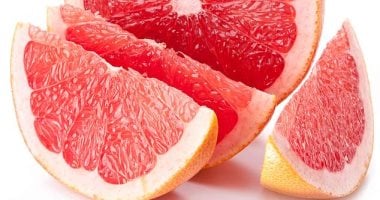 According to what was posted on the site drhealthbenefitsGrapefruit is a good source of dietary fiber that helps you suppress appetite, so it is recommended to have grapefruit juice, before the meal in order to control your appetite, since it is low in calories, which helps your body to retain calories.
Among the most prominent health benefits of grapefruit, which makes it a good choice on the "diet" journey:

1. Rich in fiber promotes a healthy digestive system

A healthy digestive system is the key to the success of a weight loss program. Grapefruit is very rich in fiber and fiber is known to be excellent for the health of your digestive system, helping it absorb all the nutrients you consume and use them optimally to promote a healthy metabolism.
2. Suppress the appetite

The hardest part when dieting is dealing with your appetite. Drinking a glass of grapefruit juice before a meal can help you suppress your appetite and help you feel full faster and prevent you from eating in excess.
3. Low calories

Grapefruit is an excellent fruit to consume during the diet, as it contains small calories, allowing you to eat it safely.
4.Improve insulin resistance

If insulin does not work optimally or the body resists its presence in some way, it is likely that a problem will occur such as excessive storage of fat cells and high blood sugar level, and grapefruit contributes to the prevention of insulin resistance, which is known as type 2 diabetes.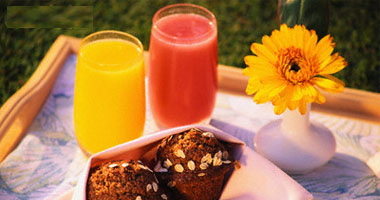 5. Promote metabolism

A healthy metabolism is the main key to a perfect body shape, as it means that all parts of your body are working optimally. Grapefruit contains a specific compound that will help activate a certain enzyme called AMPK Which contributes to stimulating the metabolism and thus losing weight.