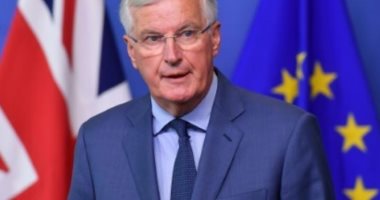 The British newspaper "The Guardian" said that the European Union countries are preparing for the possibility of concluding a Brexit agreement from the European Union within the next few hours, by holding a meeting on Christmas Eve to start the ratification process..
Ambassadors in Brussels were asked to be ready to meet on Thursday if negotiations bear fruit. Diplomats representing European Union member states are already reviewing the nearly 2,000 pages of agreed legal texts.
The newspaper pointed out that the European Parliament vote to give approval for a trade and security agreement with the United Kingdom is no longer possible, due to the limited time remaining before the end of the transitional period. The United Kingdom exits the Single Market and the Customs Union within eight days.
Instead, capitals will have to agree to the "interim implementation" of the deal on January 1, with members of the European Parliament voting later in the month. The process could take up to a week, given the need for translation and scrutiny of the treaty by the 27 governments.
It is understood that the President of the European Commission, Ursula von der Leyen, has been in constant contact with Boris Johnson during the past 72 hours, as she sought to reach a satisfactory settlement for Downing Street and the member states. Another call is believed to be scheduled for Wednesday afternoon.
Speaking to the European Union ambassadors on Tuesday, the bloc's chief negotiator, Michel Barnier, said there was progress but rejected the latest offer made by the prime minister's chief negotiator, David Frost..
The European Union has said it is prepared to lose 25% of the value of fish its fleets catch in UK waters. The UK proposed a 35% return – a potential difference of 63.8 million euros (58.1 million pounds). However, Barnier said the British offer did not include pelagic fish such as herring and mackerel, meaning that the annual income loss would be closer to € 230m per year..