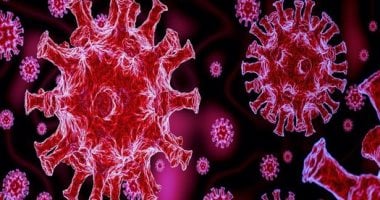 Hong Kong's Ministry of Health said on Wednesday that a new type of coronavirus that is spreading rapidly in Britain has infected two students who have returned to Hong Kong from the United Kingdom. .
Dr. Chuang Chuck Kwan, head of the Infectious Diseases Branch at the Health Protection Center, an agency of the Ministry of Health, said in a daily press briefing, according to the British "Guardian" newspaper, that virus samples from the two students, who returned to the Asian Financial Center in December, looked identical. With the British alternative to Coronavirus.
She added that further analysis is needed to verify the samples.
And the Hong Kong Special Administrative Region announced, last Monday, the suspension of all flights for travelers from the United Kingdom, starting from midnight, after the emergence of a new, more transmissible strain of "Covid-19".".
The Food and Health Officer of the "Hong Kong" Special Administrative Region government "Sophia Chan" – said in a press conference today, Monday, that the region decided to prevent entry to visitors who have stayed for more than two hours in Britain during the past two weeks, as of midnight today, within the framework of Efforts to combat the fast-spreading strain of Coronavirus that were reported there, explaining that this measure is equivalent to banning all flights coming from Britain.
She added that the expatriates who have already arrived in Hong Kong are required to stay at their residence for an additional seven days, and to undergo an additional virus examination; After the end of mandatory confinement in hotels.
And she indicated that with the continued rise in new and untraceable cases of infection in the region, the regional government calls on residents to reduce gatherings and stay alert during the upcoming Christmas holidays, while the current social distancing measures will be extended until January 6, including the closure of bars. And the wearing of masks is mandatory and continue to work to the maximum number of gatherings.