Young Norwegian striker Erling Haaland broke Dutch defender Virgil van Dijk's finger, during the two teams' clash, yesterday, Wednesday, which ended in a 1-1 draw, in the match that was held at the "Waleval Stadium", in the fourth round of the European qualifiers for the World Cup. World 2022.
I mentioned channel "TV2" The Dutch, that Van Dijk broke his finger in the match between Norway and the Netherlands yesterday, after a rough intervention from Halland in a joint ball between them..
The channel indicated that the Dutch national team doctor treated the fracture on the field so that Liverpool defender Van Dyck completed the meeting until its end.
The channel quoted Halland's statements after the meeting, saying: "I think I broke Van Dyck's finger, I don't know how it happened.
The goals of the match were opened by Erling Haaland, the star of the Norwegian national team and Borussia Dortmund, in the 20th minute of the match, before the Dutch team equalized with the goal of Davy Claassen in the 37th minute of the match.
With this result, Dutch coach Louis van Gaal failed to win his first official match after taking over the job.
Netherlands national team

Dutch coach Louis van Gaal is leading his country for the third time. Won the bronze medal in the 2014 World Cup, which was held in Brazil.
And the balance of the Netherlands stopped from the seventh point, after dropping two points on Wednesday evening, to occupy the second place in the Group G standings of the European qualifiers for the World Cup.
And the Dutch international Virgil van Dijk returned to the formation of the team again after the absence of the national team of the mills in the European Nations Cup "Euro 2020" last.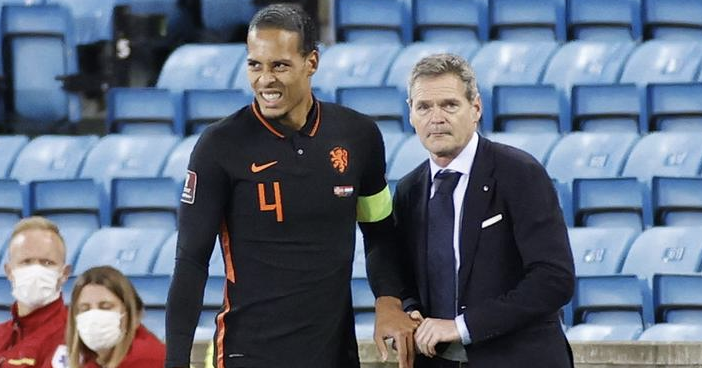 Van Dyck