Washing your hair too frequently can do more harm than good. Constant washing causes the sebaceous glands to produce more sebum, and as a result, you get into a real vicious circle and your hair becomes dull.
In the following report, Bright Side provides a list of tips that will allow you to wash your hair less while still looking great, along with your hair care routine:
Use dry shampoo

To hide a greasy shine, divide your hair into strands and apply dry shampoo to the roots, such as a hairspray, from a distance of 8-10 inches. About greasy strands that will keep your hair looking clean for a while.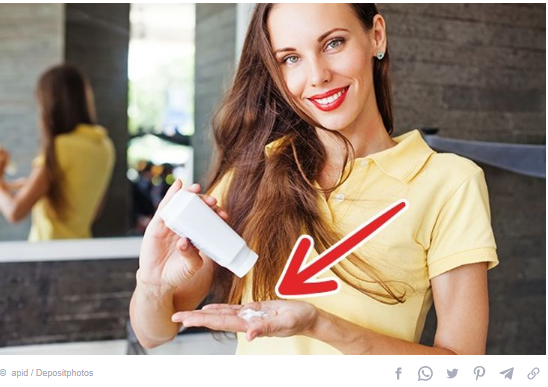 dry shampoo
Pay attention to the water temperature

When washing your hair, use warm or lukewarm water. Hot water increases the amount of sebum produced by the skin. After washing your hair, it is best to let it dry naturally.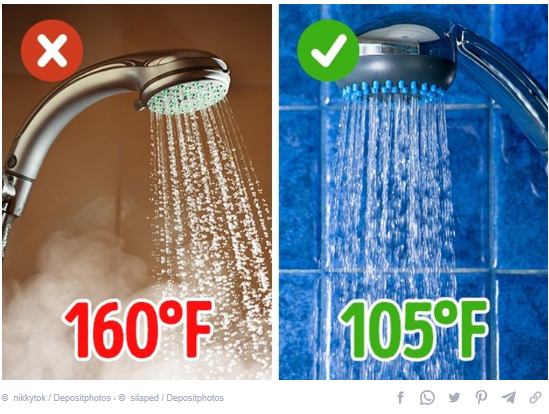 water temperature
Comb your hair before bed

Comb your hair before bed, and once it's settled on your pillow, pull your hair back in such a way that it is arranged along the top edge of the pillow. If length allows, make a quick ponytail or loose braid.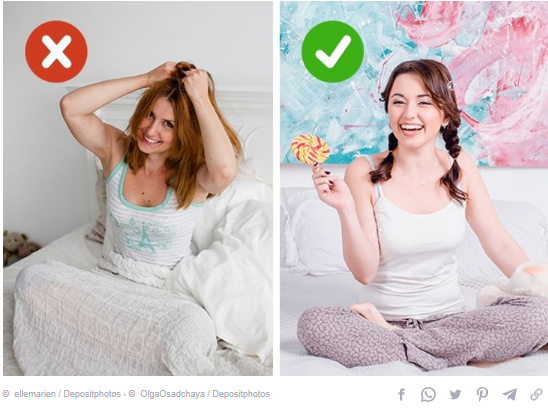 Comb your hair before bed
take care of your food

To ensure your hair stays clean for longer, eliminate any greasy or fried dishes from your diet. The same goes for sugar, white bread, and canned foods. Replace these products with fruits, vegetables, dairy, lean meats, and nuts, as this will help reduce the activity of the sebaceous glands.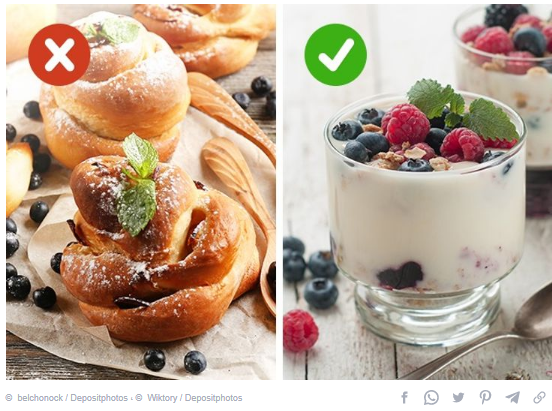 take care of your food
wash your brushes

Don't forget to clean your styling tools regularly to prevent remnants of surface lipids, conditioner and styling materials from sticking to your hair. Combs and brushes should be washed once a week in warm water with shampoo or soap.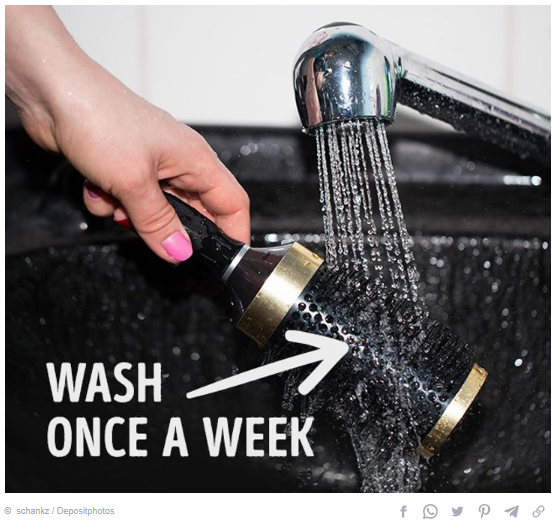 clean hair brushes