Out of the womb of suffering, creativity is always born. Thus, the idea of ​​the graduation project of Hajar Mahmoud and Nada Tarek, two students at the Faculty of Applied Arts at Benha University, was born, which presented several designs for smart clothes for breast cancer patients, after they witnessed the suffering of a friend's mother with the choice of clothes after mastectomy.
"The Seventh Day TV" hosted the student Hajar Mahmoud, who talked about their graduation project, where she said: "Nada and I thought about designing clothes for breast cancer patients, because the mother of our friend was suffering from the same disease, and we saw her suffering after mastectomy, and the lymph nodes in the arm next to the excised breast, and this causes her so many problems, to the point where no one can touch her arm, because this could cause her health problems."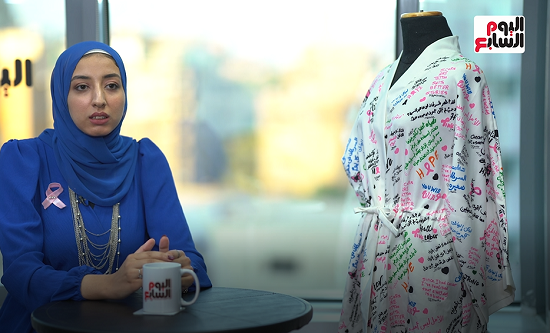 Emigrated
She continued: "We designed smart clothes made of cotton, equipped with an Ultrasonic Sensor, a sensor that emits a sound when someone approaches her arm, so that no one can approach her. The malicious, because her hands have hope in life, and we designed dresses and jackets, and designs are useful for veiled and non-veiled women.".
She added: "Many patients liked the idea, and some of them found that the clothes could make them feel that they were outcasts, and we thought that we would make them clothes equipped with a vibrating device that she feels like when someone approaches her arm, and we asked doctors about it and they told us well that the patient will not harm the patient, provided that the number of vibrations is simple and these designs are currently working on it."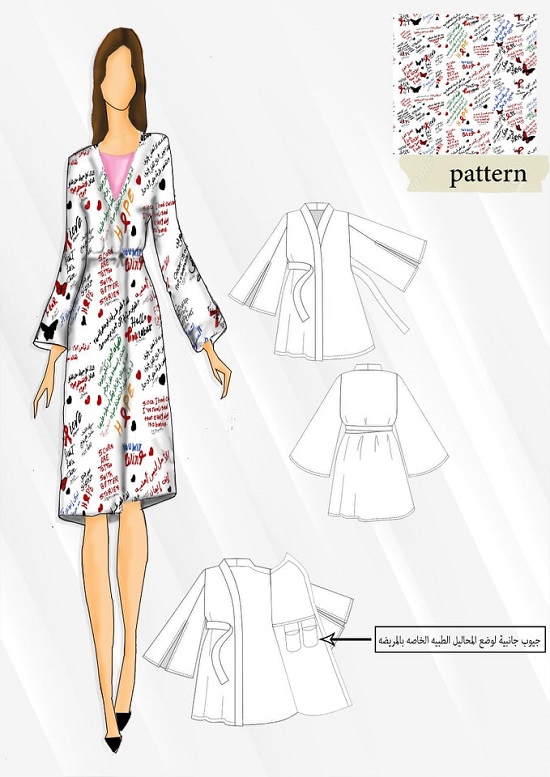 Explanation of the robot
Hajar and Nada are currently preparing to design more practical clothes that are easy to open at the breast area, especially at the sampling area for breast cancer patients, stressing that the designs are suitable for age groups from 20 to 30 years old and intend to design clothes for all age groups.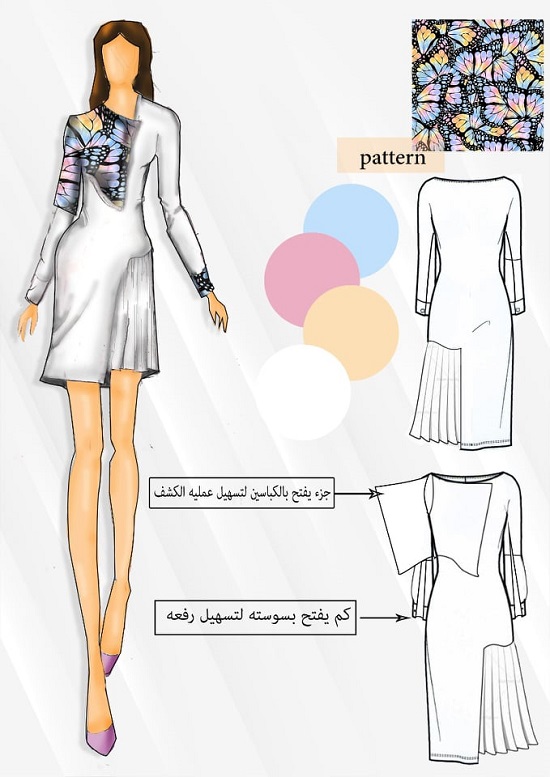 Description of the dress
Hajar dreams that her and her colleague's project will grow and reach many breast cancer patients with their idea, in order to help them keep them safe when they walk in the street.