Often the first thing that comes to your mind when preparing for the Halloween party is to buy clothes inspired by terrifying characters who appeared in different dramas, but some prefer to wear clothes inspired by Disney characters, which are especially suitable for children, and in this report we review the most prominent ideas recommended by the site "insider"American
Disney-inspired outfit ideas for Halloween

mini Mouse
Minnie Mouse, one of the famous classic cartoon characters, can be dressed up to celebrate Halloween by wearing a purple and orange dress.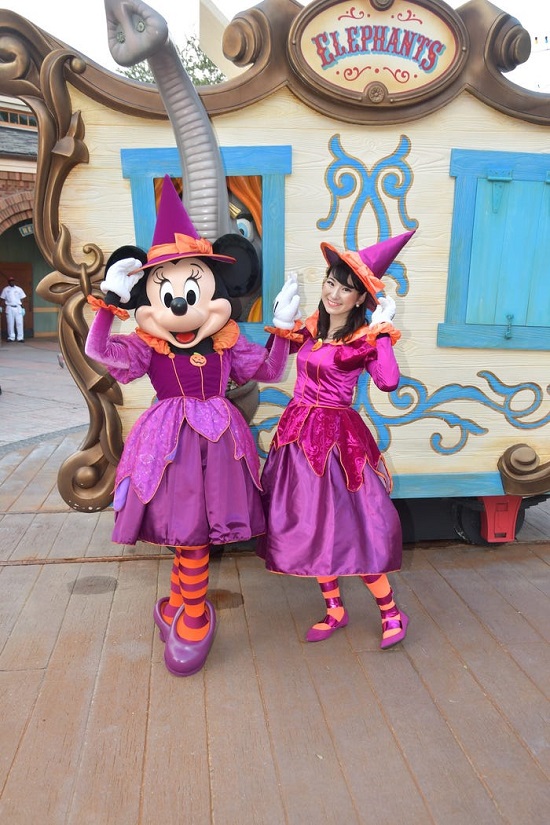 mini Mouse
Clothing inspired by the movie "It's A Small World"
Jeremy, a Disney fan and fashion influencer, recently created a costume inspired by the movie "" It's A Small World", which is a white jumpsuit with a tail coat decorated with golden drawings, and designed from lace fabric.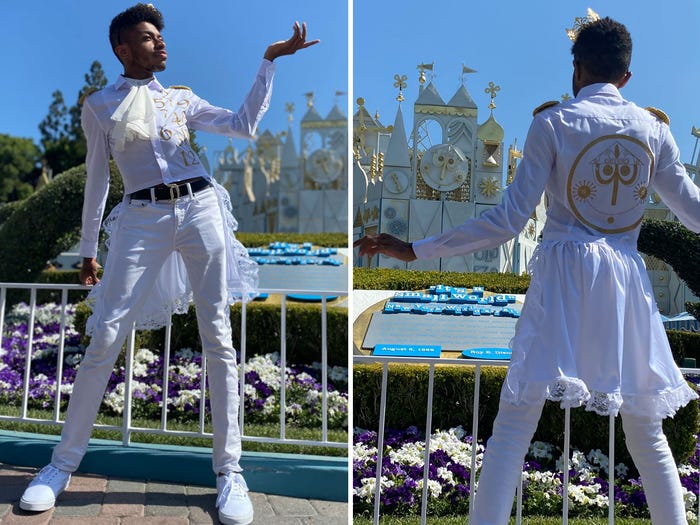 white suit
Restaurant inspired outfit

A striped dress embroidered with the logo can be worn. Casey's Corner ', which is the name of a restaurant in Disney, that any girl can wear during the celebration of Halloween.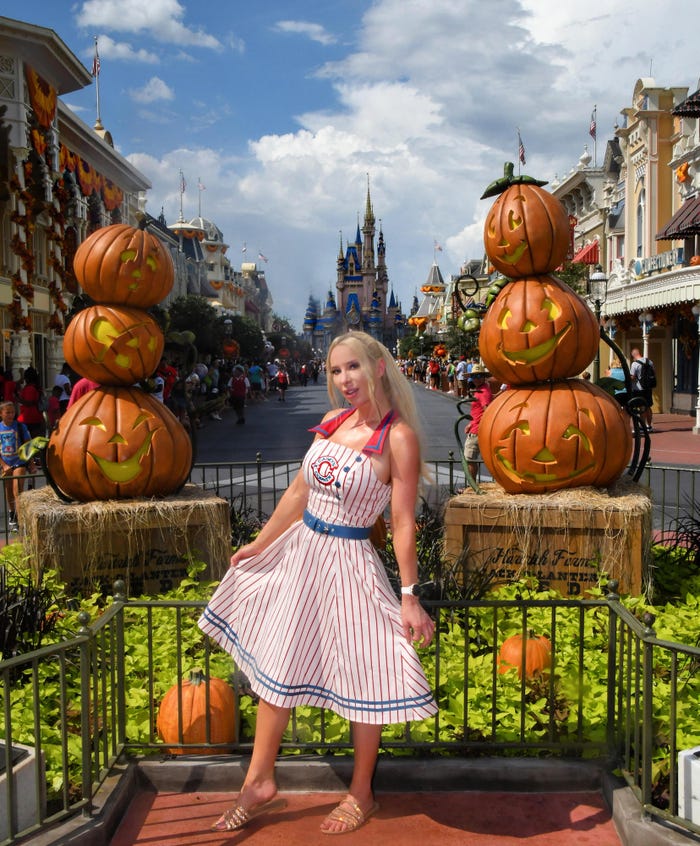 Restaurant inspired dress
Costume from the movie "The Haunted Mansion"

And if you want to dress up as scary, you can choose a costume inspired by the movie "" Haunted Mansion ', or the haunted palace.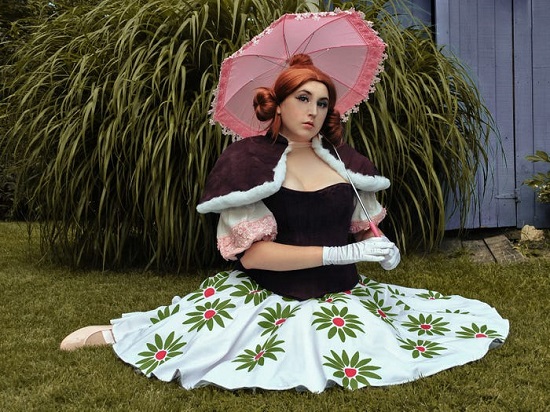 A costume inspired by the movie Haunted Mansion
Amusement park inspired dress

A dress inspired by Disney's Epcot theme can be designed as a distinctive ball gown printed with giant triangles that reflect the building's fabric and a blue skirt inspired by space.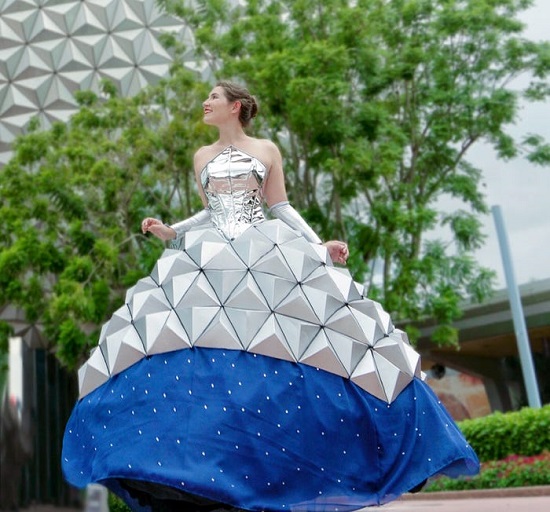 Triangle dress
Train

Disney transportation-inspired outfits, such as a cartoon train design, can be worn by family members during Halloween celebrations.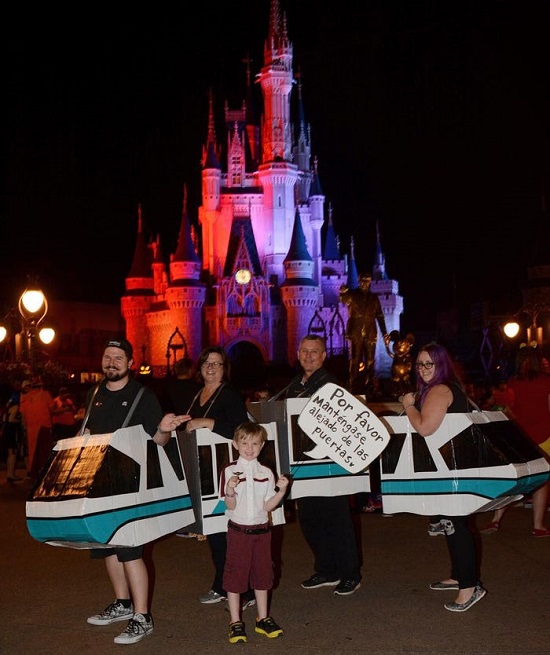 Train
Pumpkin inspired clothes

An orange pumpkin-print t-shirt and black skirt, a popular Halloween treat, can be worn with accessories, a Mickey face mask and a backpack.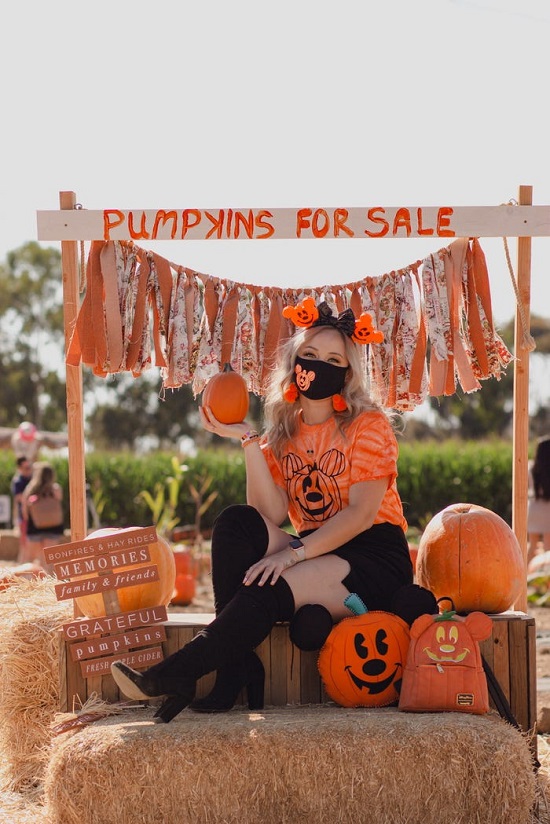 Pumpkin inspired outfit