Harvey Elliott, the young Liverpool player, reassured his fans and followers through his accounts on social media after the severe injury he sustained yesterday in the leg, during the Reds match against Leeds United, which was held on the "Island Road" stadium, and ended with the Reds winning three goals for free, In the fourth round of the English Premier League.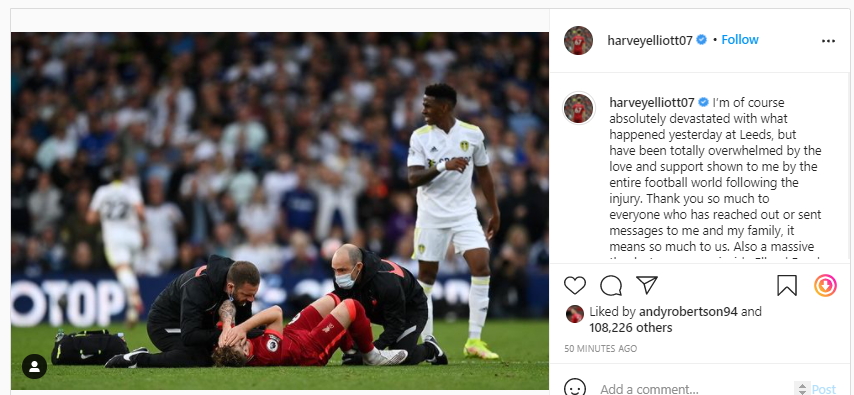 Harvey
Harvey posted a picture on his account on the social networking site Instagram, and commented on it: "Of course I am completely upset about what happened yesterday in Leeds, but I was completely overwhelmed by the love and support that the entire football world showed me after the injury. Thank you very much to everyone who contacted me or sent messages to me. For my family, it means a lot to us."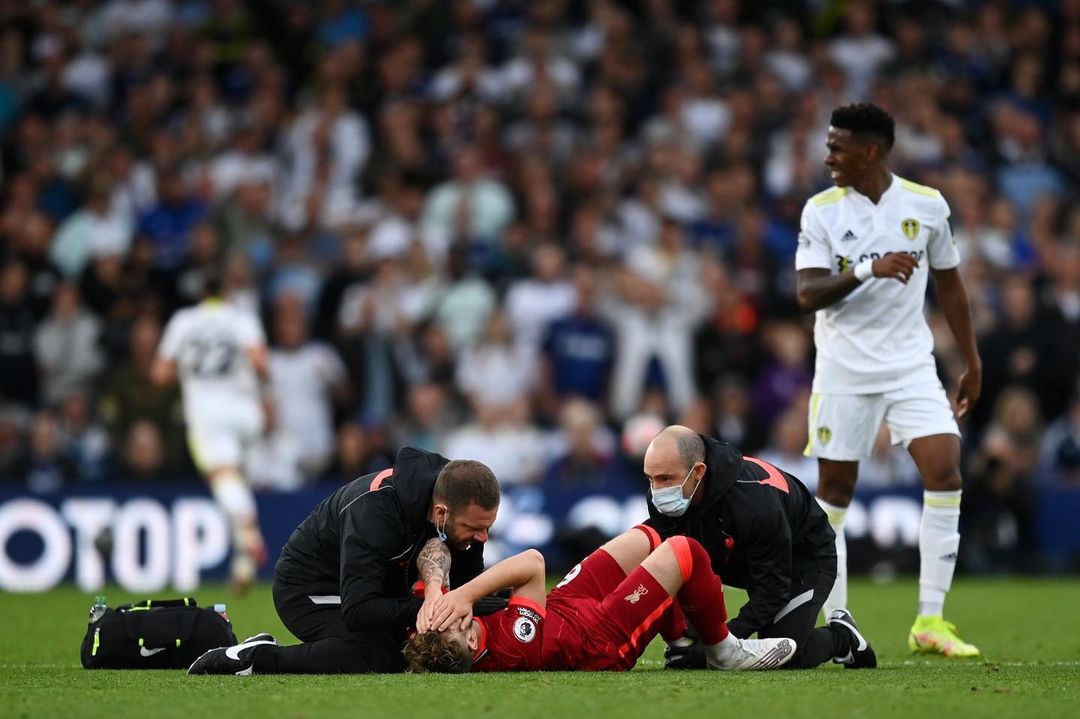 Harvey
He added: "I am now fully focused on my recovery and will do everything in my power to rehab to get back there as quickly as possible. I know I have a great support network behind me at Liverpool and we will get through that together."
"To all Liverpool fans, your support means the world to me, I'm one of you and I can't wait to come back faster, fitter and stronger to help the team in the future."
Liverpool player Harvey Elliott suffered a horrific leg injury in the 60th minute, and was carried off on a stretcher, as a result of the intervention of Pascal Strick of Leeds United in the 60th minute, who received a red card as a result of his rough intervention.
And Liverpool announced that its player, Harvey Elliott, will undergo surgery in the coming days, after he was injured in the Leeds United match, which ended with the Reds winning 3-0 on Sunday evening in the fourth round of the English Premier League championship "Premier League".