Getting enough sleep hours of up to 8 hours during the night is important to staying healthy, as there are many health problems associated with wrong sleeping habits, and a healthy sleep position plays an important role in maintaining your health.
According to a report on the website "onlymyhealth", sleeping on the back is considered the healthiest sleeping position and has many health benefits, and during the next report we talk about the health benefits of sleeping on the back instead of any other position.
Health benefits of sleeping on the back
1. Reduces neck and back pain
Sleeping on the back reduces pressure on the neck and supports the spine, and this makes the body straight, which makes it ideal, unlike sleeping on the stomach, which makes the head on both sides, which puts pressure on the spine because the position of the head is tilted back, which may cause pain.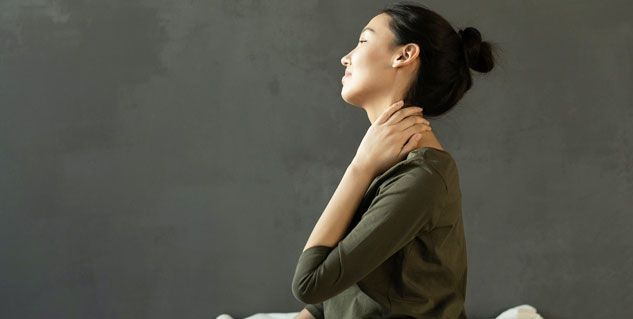 neck pain
2. Improves breathing
When sleeping on the back straight, you give the diaphragm a suitable space for ventilation and movement, according to a study conducted by the American Journal, which improves the state of breathing and thus reduces stress and improves the person's mood.
3. Relieves sinus problem
Sleeping on your back helps drain mucus and clears congestion from the nostrils and air passage, reducing sinus buildup.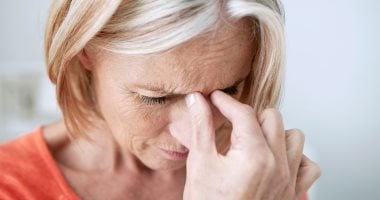 4. Prevents headaches
As in the case of the neck and back, sleeping on the back reduces pressure on the head and keeps it in a fixed position, and this allows pressure and tension to be removed from your head and prevents certain types of headaches.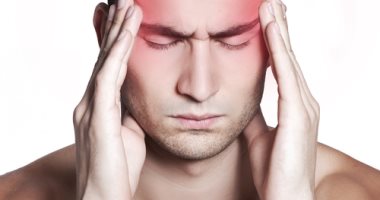 5. May reduce puffiness around the eyes
Wrong sleep may cause the accumulation of fluid around the eyes, which leads to swelling, and this condition can be prevented if you sleep on the back because it will keep the fluids stable and will not accumulate on the sides of the face, and sleeping on the back can also help you avoid bags under the eyes, and refreshes your body when wake up.