She dreamed of having many children so that she would be a consolation and a family that would feel safe and peaceful with them, and give them of her love and life experiences, so God Almighty blessed her with a daughter and two sons, but God wanted her to go through a health problem that caused her to have a surgery that prevented her from having children after her third child, but in this There was a more beautiful wisdom revealed by fate, where she was destined to raise 5 other children with her children and compensate them for the loss of the mother.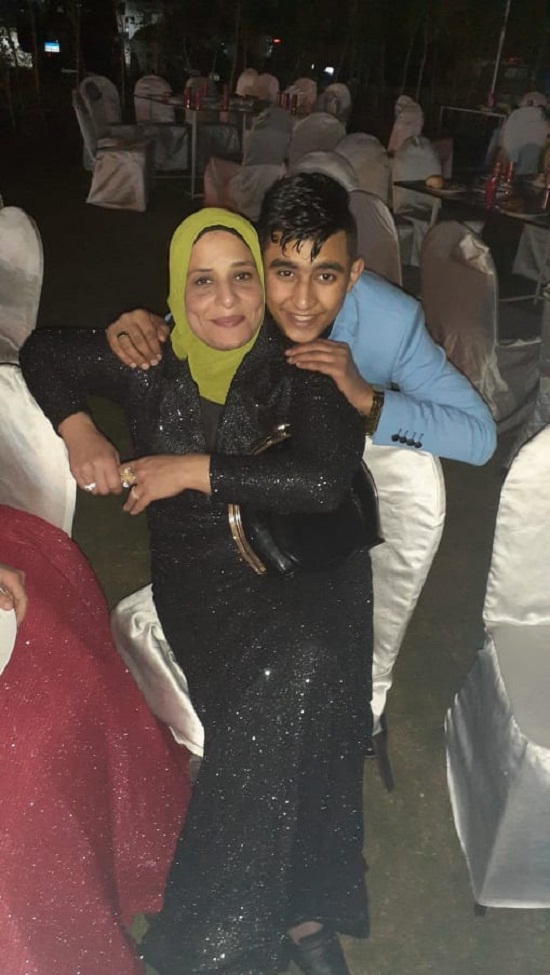 son of her sister-in-law
Soon after Salwa discovers that she will not be able to have any more children, Her sister-in-law passed away, leaving a son in the fourth grade, and his father was married to another woman and had children from her, so he was satisfied with his second family, so she took him to raise with her children.
After a short period of time, Salwa's sister fell ill and died, leaving four children, and her sister's husband, Qaid and blind. She raised them, and her family consisted of 4 girls and 4 boys, the oldest of whom was her daughter Janna, who is 20 years old, and the youngest of whom is her sister's son, who is 9 years old. So Salwa realized the wisdom of our Lord in preventing her from having children, because after a few years he gave her other children to take care of their upbringing.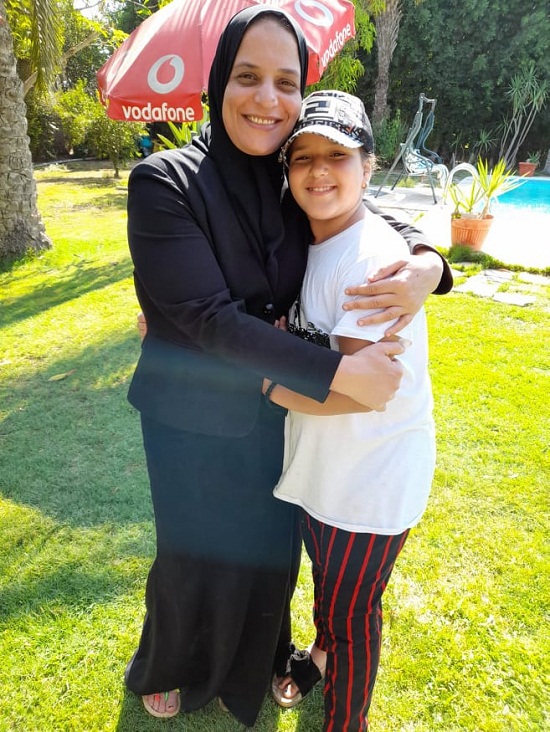 her niece
Salwa Abdel Qader, 41, spoke to "The Seventh Day" about the story of her struggle to raise the children of her sister and sister-in-law, where she said: "There is no difference in treatment between the children, because they all have one. Mama is like my children, and my sister's children are telling me, my aunt, because they are used to me like this, and from the hour of my sister's death, they are like my children in every need of raising, eating, drinking and all."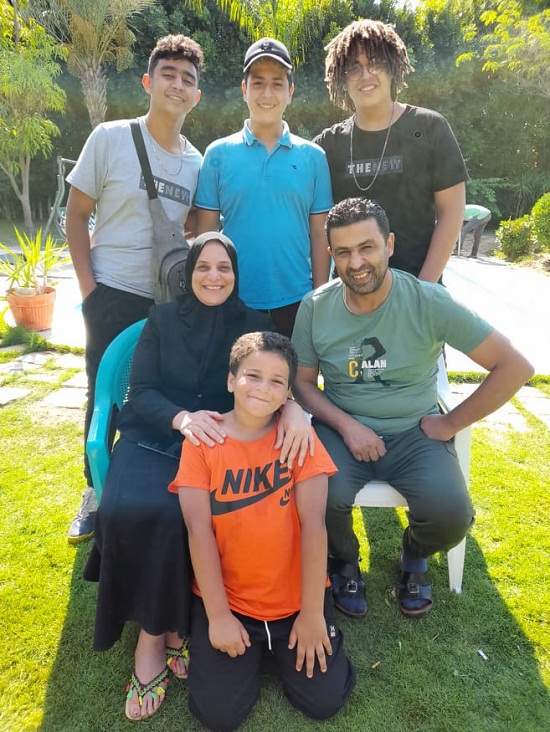 Her children and the children of her sister-in-law
She continued, "They live in an apartment next to me because their father is blind and disabled, but the older girl was in high school this year, so I brought her to sit with me so I could study for her and review together, thank God. She succeeded and got 65%, but the little girl is still in high school, and God willing, I will work with her like her sister and the two young ones in the fifth and sixth grades."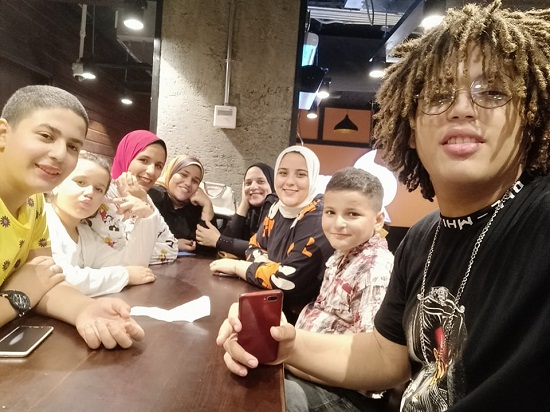 Jenna's mother and her children
Salwa did not treat her children, her sister, and the children of her sister-in-law and her children, the same treatment of her children only, but she treats them as her friends, so that for them she is the box of their secrets, and she can guide them through her experience in life, where she said: "The children consider them my friends, so that their secrets are preferred with me and their faces are true, especially if Most of them are in their teens, and I have to take care of them so that they do nothing wrong, and this was one of the difficulties that I encountered in raising them. One of them suffered from stress that affected him negatively and continued to drink cigarettes and left school, but I brought him back to school again, and I hired private teachers for him to study what he missed A month and a half before the exam, after that I preferred to see him and his uncle to some extent the champion of cigarettes.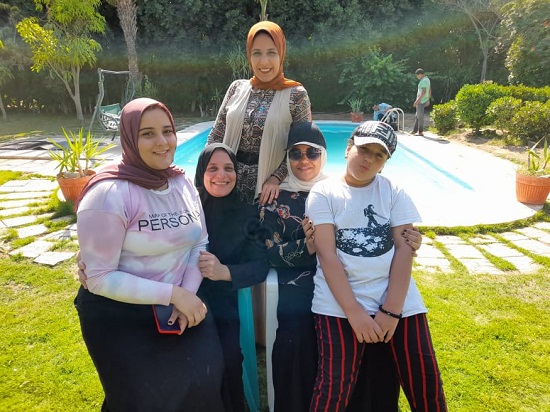 The daughters of Umm Jannah's sister and her daughter
Ahmed did not deny Salwa raising him, and compensating him for the death of his mother, as she remembered the need for Umm Jannah, a position for him, which she talked about, saying: "I was talking to Ahmed, and he said, Mama, I want to tell you that I did not tell anyone but you, because I felt that you are my mother seriously after Mama's death."
Salwa is also keen to be a friend of her sister's daughters, so that she understands them and gives them from her experiences in life, as she said: "My nieces are from 18 and 17 years old.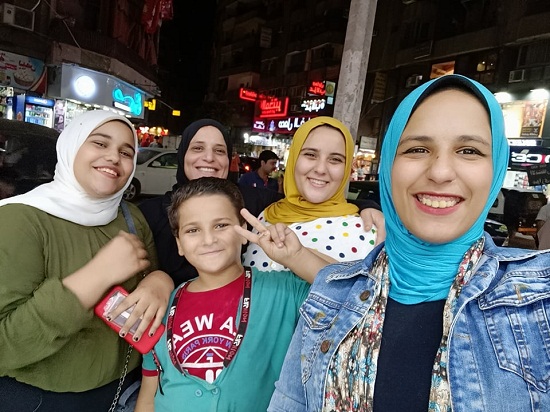 Another image
Umm Jannah dreams of succeeding in bringing her children to safety, and seeing them in the highest positions in society, where she said: "I want to reach the highest ranks and rejoice in them all, Lord, and I also try to provide a source of income so that I can help with the girls' apparatus and their passports, and then it will be the greatest joy in my life." All when I trust them."