A bride from China caused a stir online, after she wore 60 kilograms of gold jewelry on her wedding day, as the bride from Hubei Province, the capital of Wuhan Province, China, became very popular around the world thanks to her wedding day looks.
A photo of the beautiful bride, who tied the knot on September 30, has gone viral online, revealing the bride wearing a traditional white Chinese wedding dress along with excessive gold jewelry while holding a bouquet of roses in her hands.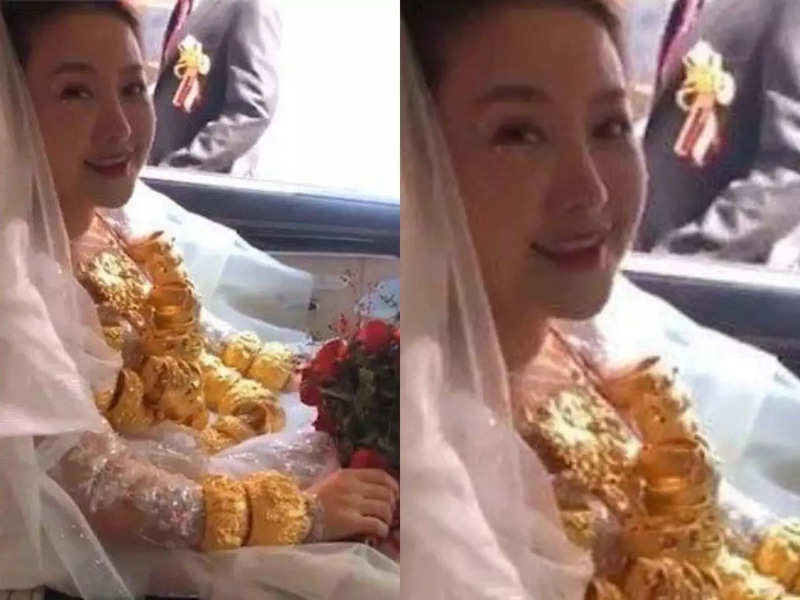 The gold jewelry that was said to weigh about 60kg was a gift from her loving husband, and this jewelry made it impossible for the bride to move. According to a report published by Tribun Solo, the bride was given the gold jewelry as a dowry from her husband, who is known to be from a wealthy family. Each of them weighs about one kilogram with two large gold bracelets.
In fact, some wedding guests pity the bride for wearing such heavy jewelry and offered her help, but the elegant bride was smiling during the wedding ceremony and politely refused all the help offered.
According to Chinese beliefs, the gift of gold is considered auspicious especially at weddings, and some Chinese communities also believe that gold can save newlyweds from evil spirits and bring good luck on their new journey.
It is mentioned that many Chinese temples and other religious places throughout Asia have huge gold structures built inside the complexes which only means that gold has always been considered sacred.