In the past hours, all eyes were on the Duchess of Cambridge, Kate Middleton, after her stunning appearance at the premiere of "James Bond.. No Time to Die", as she dazzled royal fans in a stunning gold dress designed by Jenny Packham. .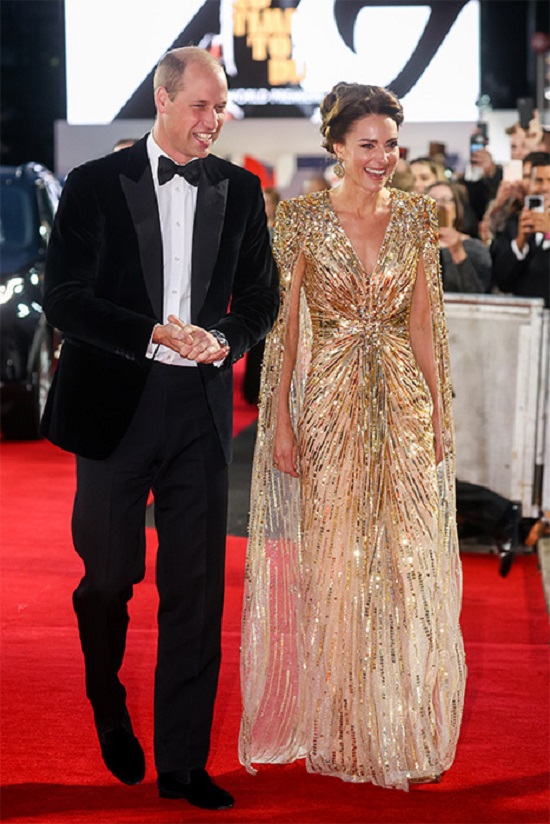 Kate Middleton and Prince William
Followers have noticed the great similarity between Kate's sparkling golden dress, and the dress that Princess Diana wore in 1985, at the James Bond premiere of A View to a Kill.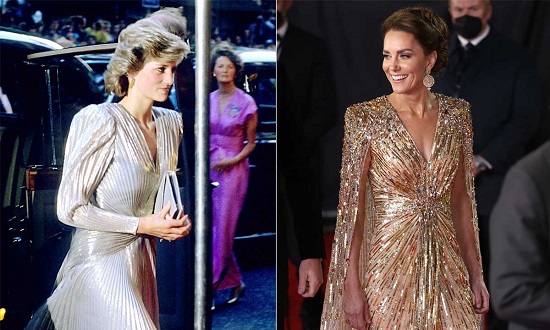 Kate Middleton and Diana
Jenny Packham's dress for Kate featured a shimmering sheen, aligned at the waist, elegant shoulders and sheer cape details, which made her look stunning despite her constant simplicity, but the design showed great similarity to Princess Diana's sparkling silver design that she wore three decades ago.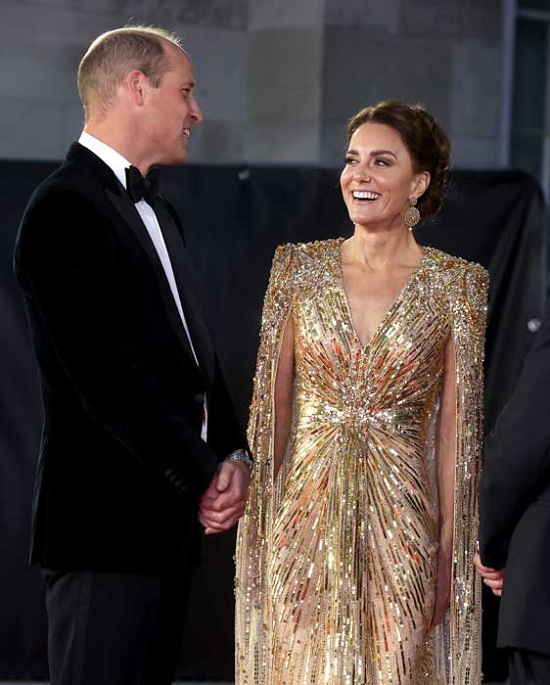 Kate Middleton and William
Kate coordinated the golden dress with metallic high-heeled shoes and elegant gold earrings, the same style as her mother-in-law, which reflects that Diana was an inspiration to her daughter-in-law on this day, as she deliberately restored her soul on the same carpet and the same show that she participated in decades ago.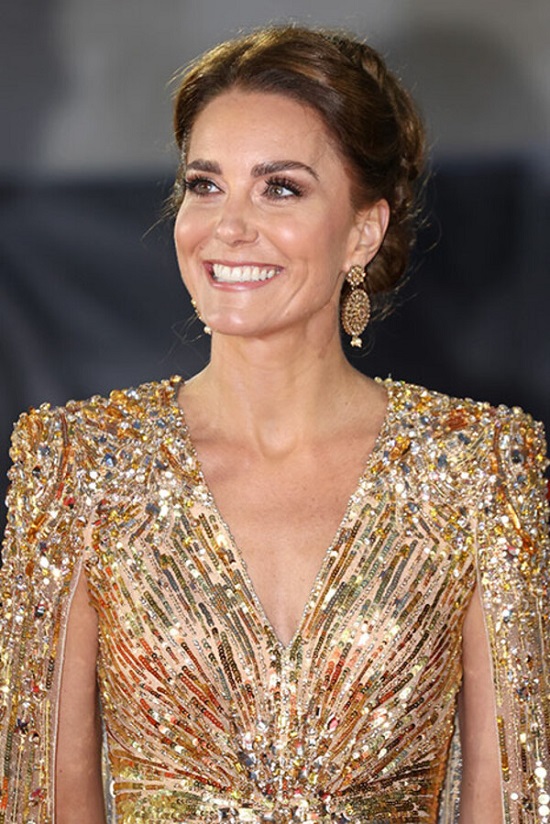 Kate Middleton
While attending the premiere of a movie A View to A Kill 1985 Along with Prince Charles, Diana wore a silver dress with structured shoulders and an elegant backless design.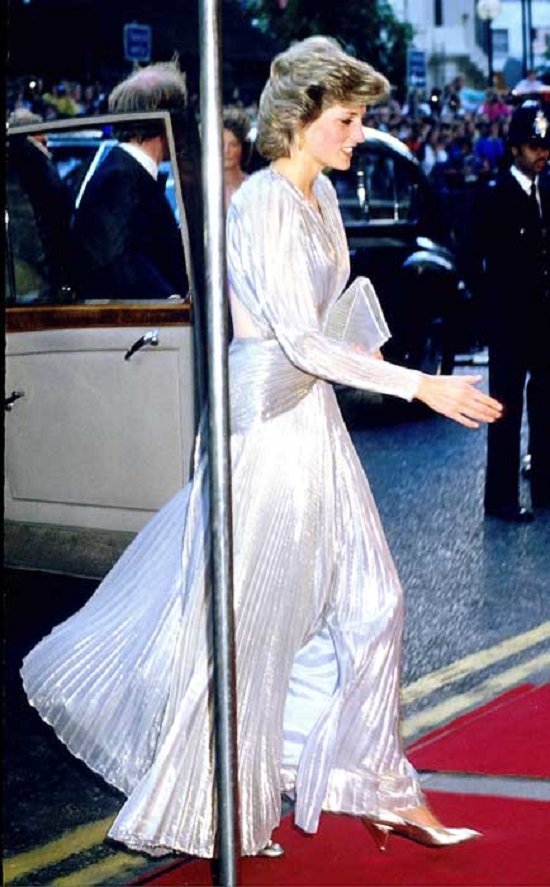 Princess Diana at the James Bond show in 19985
And this isn't the first time Kate has taken inspiration from the Princess of Wales' wardrobe, but no one can blame her Diana was a style icon of her time and still influences trends, and although Kate has never met her mother-in-law, she shares many with her. There are many similarities when it comes to her personal style, and there have been several times over the years when her fashion choices have seemed to bear some sort of homage to the Princess of Hearts..