The World Health Organization classified (WHO) The delta variable as worrisome, citing the risks it poses to people's health. However, the question remains, what makes the delta variable worrisome and dangerous?
According to the CDC, the delta variant is more than twice as highly contagious as the other variants, and some data suggest that the delta variant may cause more severe disease than previous variants in unvaccinated people.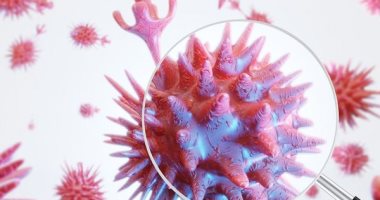 According to a report by the Times of India, experts believe that the delta variant can be extremely deadly for unvaccinated people, and in a recent report, those who have not been vaccinated are 11 times more likely to develop severe illness, and 10 times more likely to be hospitalized and die, compared to individuals who have been vaccinated.
How is it different from the original breed
Corona virus mutates and there is a wide range of variants from alpha, beta, and gamma to the more deadly delta, according to the World Health Organization, the virus reproduces or makes copies of it These changes and modifications, called "mutations" A virus that contains one or more new mutations is referred to on It is a "variant" of the original virus.
When it comes to the coronavirus, the delta variable, also known asB.1.617.2It is considered to be the most common strain so far.
Corona mutations can have a difference in genetic sequence, which may allow them to bypass or bind to healthy cells more deeply. The delta variant is a cross between mutations E484Q AndL452R This makes it more contagious and transmissible compared to the original strain.
Have the symptoms of corona disease changed with the emergence of delta infection?


So far the most classic symptoms of coronavirus remain fever, persistent cough, fatigue, loss of sense of smell and taste and, in some digestive problems, with the advent of the delta variant, experts have reported that people are getting sicker at a faster rate, especially young people who were initially said to be less susceptible to the virus..
However, while the classic symptoms remain the same in delta-variable patients, according to data collected in the Symptom App, it was found that symptoms such as runny nose, headache and sneezing became more common, which were not prevalent during the onset of infection, experts believe that Changes in symptoms may be the result of vaccination campaigns.
How do you stay protected?


Vaccination continues to be the best shield against the coronavirus and its variants while it does not guarantee complete immunity, according to experts, it certainly does reduce the risk of serious illness and hospitalization.