The majority of girls are keen on hair care and do not hesitate to buy many products to care for it to enjoy beautiful and healthy hair, but sometimes they make the mistake of buying unknown products or resort to an unreliable hairdressing place, which may lead to a catastrophe that may lead to baldness.
So, we are reviewing with Dr. Ragaa Magdy, assistant teacher at the Faculty of Pharmacy, how to avoid baldness or hair damage for girls, how to choose the products and the places where they want to improve their hair.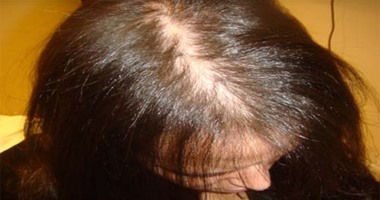 baldness
Avoid the heat
Do not use a hair iron unless it is absolutely necessary, because the use of heat on the hair greatly negatively affects the hair and the scalp itself, which increases the incidence of baldness for girls, and she advised girls to save what they spend in unqualified beauty centers and replace it by buying products with known source and from guaranteed places, including products Hair care and routine for each hair type between dry, normal and oily.
She advised the necessity of doing a cream bath once a week and a bath of natural oils once every two weeks, which will help the hair to be soft and avoid damage caused by the use of heat or inferior products.
hair care

Dr. Rajaa pointed out the need to use natural products and to stay away from harmful dyes and chemicals, whether for the individual or softening, because they are the main cause of hair damage and baldness, and to replace them with natural moisturizers for hair and the use of natural masks such as therapeutic shea butter to moisturize and nourish hair at least once a week.
She also recommended the need to follow specific steps when going to beauty centers to protect hair:
Products used:
Before the hairdresser starts working on your hair, you should see the products yourself and make sure that he uses products of trusted brands and not imitation or adulterated products manufactured in unlicensed places.
Tool sterilization:
Especially scissors and combs for hair that touch a large part of the scalp, you have to make sure that tools are sterilized and cleaned well to avoid the transmission of bacterial infection that affects the scalp and may cause fungi that lead to baldness and death of the follicle completely.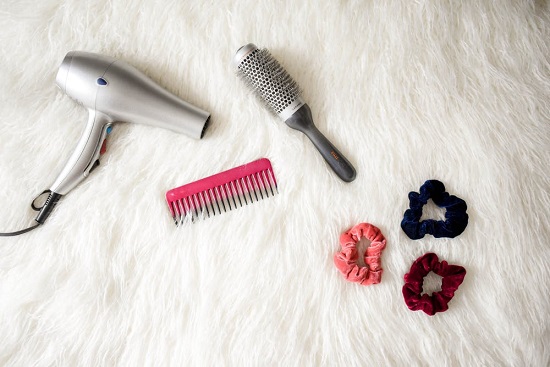 Sterilization of used tools
Putting oils:
Do not use moisturizing oils on the hair and wash it well before placing a heat source on it so as not to cause a major burn in the hair.
Iron use:
When using the hair iron inside the beauty center, make sure that it is wide and not thin in order to distribute the heat well and the hairdresser is not obliged to repeat passing the iron more than once. It is preferable to use heat on the hair once a month so that the hair can regain its strength during this period.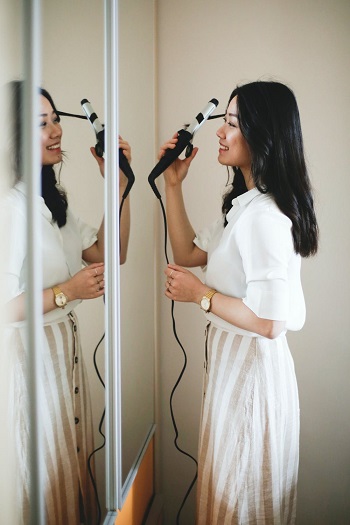 Using the iron