Stomach bloating can occur when you finish eating meals, and cause a range of digestive problems such as bloating, diarrhea or constipation, and in the report published on the "Express" website, experts recommend one of the best diets to help eliminate stomach bloating problems.

The digestive system is a series of hollow organs linked in a long, twisted tube from the mouth to the anus. This channel breaks down food as it moves through the body, helping to absorb nutrients and expel waste. However, some foods are known to exacerbate This system results in flatulence and the accompanying painful symptoms.
Digestive issues are often related to food intolerances or allergies that are often nearly impossible to detect on your own, so health experts recommend a low-FODMAP diet to help combat bloating symptoms and problems.
By introducing a low-FODMAP eating method, a person can slowly add different food groups one by one to make sure which group is the worst and causes digestion and bloating problems.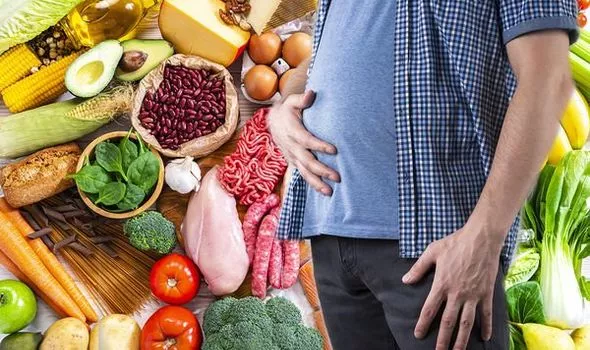 Low FODMAP Diet
One study found that a low-FODMAP diet helped up to 86 percent of patients with bloating problems associated with IBS.
The study, published in the National Library of Health, has been validated for the effectiveness of a low-FODMAP diet for treating irritable bowel syndrome.
irritable bowel syndrome (IBS) is the most common condition of the gastrointestinal tract, a chronic intestinal disorder with symptoms such as abdominal pain, bloating, constipation, diarrhea, or both.
FODMAPs are a group of carbohydrates that are poorly absorbed in the small intestine and then fermented in the small or large intestine. These short-chain carbohydrates include resistant to digestion and poorly absorbed, fructose, lactose, fructans, oligosaccharides, and sugar alcohols.
There are two main mechanisms responsible for the induction of symptoms in IBS patients by FODMAPs, and they are:
First, FODMAPs are poorly absorbed by the small intestine resulting in a net secretion of fluid into the small intestine.
Second, FODMAPs are rapidly fermented by the colon's microbiota, causing the colon to swell with gas production and accompanying pain and bloating.
The study concluded that a low-FODMAP diet helps improve overall digestive symptoms as well as individual symptoms such as abdominal pain, bloating, constipation, diarrhea and flatulence.
Drink a lot of water
A low-FODMAP diet includes a list of foods and drinks to eat, which are some vegetables, fruits, lactose-free dairy products, hard cheeses, meat, fish, chicken, eggs, rice, oats, and lots of nuts and seeds.
While the list of foods and drinks to avoid on a low-FODMAP diet includes some vegetables, fruits, beans, lentils, wheat, dairy products that contain lactose and artificial sweeteners.
Another simple way to help reduce bloating is to make sure that you drink enough water, as it restores the sodium balance in the body. It is recommended to drink eight glasses of water to flush out toxins from the body.