Exposure to pollutants and microbes affects the respiratory system, in addition to seasonal allergies, influenza germs, pollen, mold spores, damp fungi, etc. find their way into the body through the nose and affect the immunity of the respiratory system, and in this context, nasal washing helps With saline solution on the prevention and prevention of viruses according to a website report " indianexpress".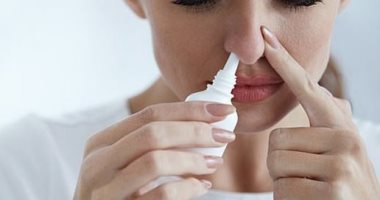 Upper respiratory tract diseases, including acute and chronic sinusitis, and viral upper respiratory tract infections (URI), and allergic rhinitis, is a common disorder that can greatly affect the health of the patient, and colds and allergies can cause nasal congestion, and in such cases, washing the nose with saline can help clean the nasal passages by getting rid of allergens And mucus, while moisturizing the mucous membranes.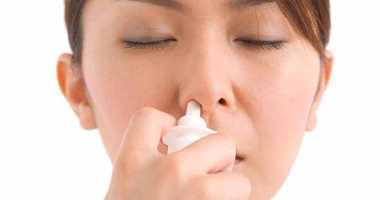 Why is washing the nose with saline necessary?

Washing your nose with a saline solution helps remove allergens, germs, bacteria and viruses from the nasal cavity. Regular nasal washing can reduce the chances of developing serious complications in the nose and reduce invasive and risky treatments. With nasal sprays, you can practice washing your nose every day with ease.
Nasal lavage has also been found to be an effective adjunct treatment for allergic rhinitis, as it promotes mucosal clearance by moistening the nasal cavity and removing covering substances and can help treat nasal congestion caused by colds and allergies.
How is the nose washed with saline?

The traditional method of washing the nose with saline requires a clean, sterile syringe or medicine bottle with a saline solution consisting of sodium chloride and sodium bicarbonate, but if not done properly or if the concentration of the solution is incorrect, it can cause stinging irritation and may also lead to serious infections. Therefore, the safe, convenient and easy way to wash the nose with saline is to use a nasal spray.
Why use a nasal spray?

Nasal rinsing with saline makes it safe and fast, as it gently cleans the nasal cavity during a cold or allergy, washes away excess particles such as pollen and dust and soothes the nasal passage, the natural glycerin in it moisturizes the nose, also, it is very easy to use because it just needs to be sprayed Directly into the nose and comes with a mist sprayer for greater coverage of the nasal passage.