The production of the hormone serotonin is associated with feelings of happiness and contentment, and perhaps one of the ways to increase its levels is to consume an adequate amount of the amino acid tryptophan, which is available in many foods. Medical News Today.
Tryptophan contributes to the production of serotonin and is often found in foods rich in protein, such as:
– Dairy products

Milk and dairy products can also provide a boost of tryptophan, and they are a good source of calcium and vitamins A AndD AndE.
– eggs

Eggs are rich in tryptophan and contain large amounts of vitamins A AndB12 and selenium.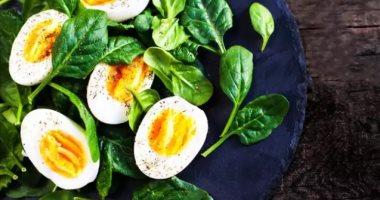 Nuts

Nuts are an important source of monounsaturated fats, proteins, and some minerals and vitamins that are important for the proper functioning of the body.
– Seeds

The seeds are an important source of tryptophan, pumpkin, flax and chia seeds are rich in antioxidants, fiber and vitamins.
– salmon

Aside from being a source of tryptophan, salmon is also an excellent source of omega-3 fatty acids and vitamin D.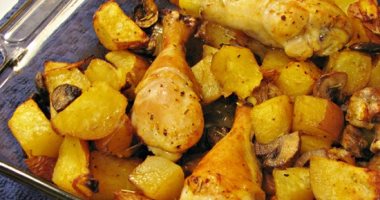 – poultry

Poultry is a good choice when it comes to eating meat because it is also low in fat and is a good choice for insomnia-fighting tryptophan.