Shrimp is one of the most beloved dishes by many people because it contains many nutrients, delicious taste and benefits. There are also many pasta lovers, so "The Seventh Day" reviews with Chef Fatima Abdel Moneim how to make a casserole with shrimp and white sauce in the easiest and most delicious way.
the ingredients:
Half a kilo of peeled shrimp
2 tablespoons butter
4 garlic cloves, minced
Colored pepper 4 tablespoons
salt
mixed spices
black pepper
cumin
macaroni
Ingredients for white sauce
2 tablespoons butter
2 cups of milk
2 tablespoons flour
Salt and black pepper
How to prepare
We heat a pan on the stove, then put 2 tablespoons of butter and add garlic cloves to it and fry it in less than a minute, then put it on it with colored pepper, shrimp, salt and spices, and stir them well for five minutes.
How to prepare white sauce
We prepare a pan and put it on a low heat, then add 2 cups of milk, then add 2 tablespoons of flour to it, stir well, then pour in butter, salt and black pepper and stir well until the sauce becomes a cohesive cream.
Then we prepare A large casserole or small casserole as desired, then we put an amount of pasta on it with a layer of sauce, turn them over, put a layer of shrimp, then a layer of sauce, and put it in the oven for 11 to 15 minutes.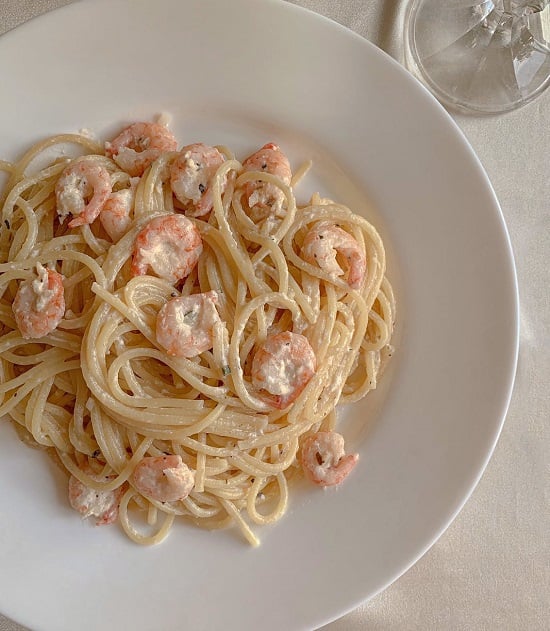 Shrimp pasta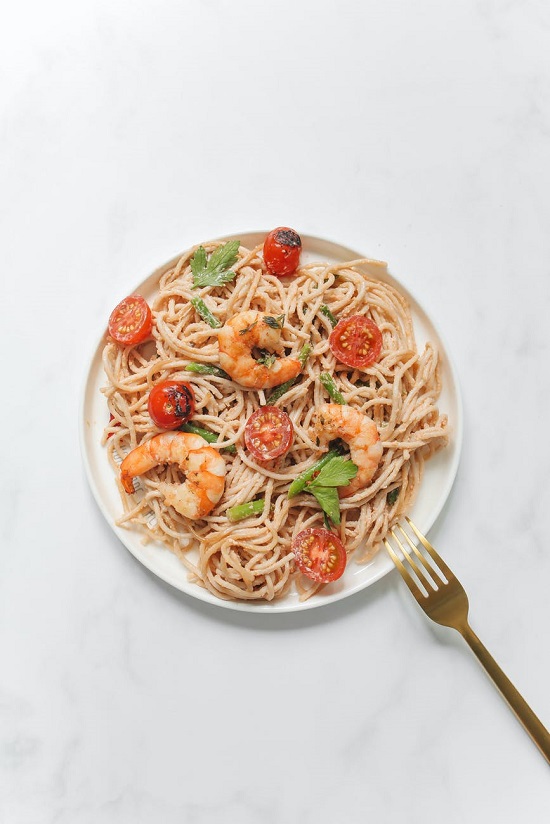 Shrimp pasta preparation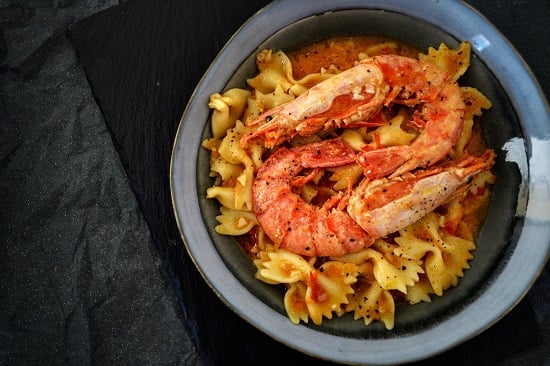 How to make shrimp pasta