Many women think that some foods cannot be prepared, and it is preferable that they be eaten in restaurants only, because they will not be able to get the same taste, but this is not the case, all dishes can be prepared at home simply, for example some prefer to eat meat with sauce Mushrooms, and it is believed that they are difficult to implement, but in simple steps, here is how to make steak with mushrooms, cream and soy sauce.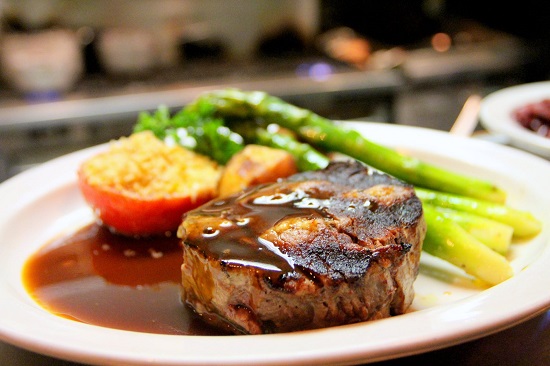 How to make steak with soy sauce
Steak with mushrooms, cream and soy sauce
steak
mushroom
cooking cream
minced onion
salt
black pepper
Thyme
soy sauce
minced garlic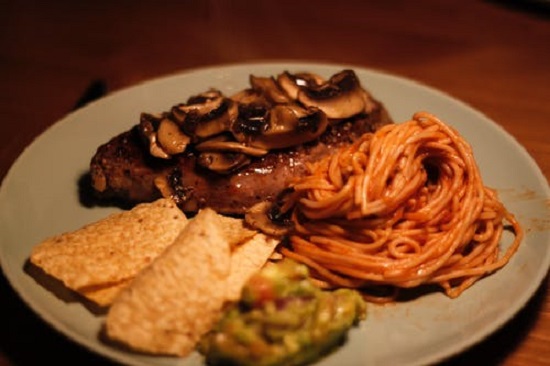 How to make steak with mushrooms and cream
How to make steak with mushrooms, cream and soy sauce
In the beginning, chop an amount of onions in the electric chopper, then squeeze it to separate the "bagasse" from the juice.
Bring the steak slices, and use the meat mallet to make them thinner, then put them in a deep "bowl", and put on top of it, the amount of onion juice present, salt, black pepper, and finely ground thyme, and leave it in the refrigerator for a while until it absorbs the seasoning.
In a pan on the fire, put cubes of butter, and saute the previously marinated meat, and as soon as it begins to ripen, leave it on a low heat until it absorbs the amount of water in it.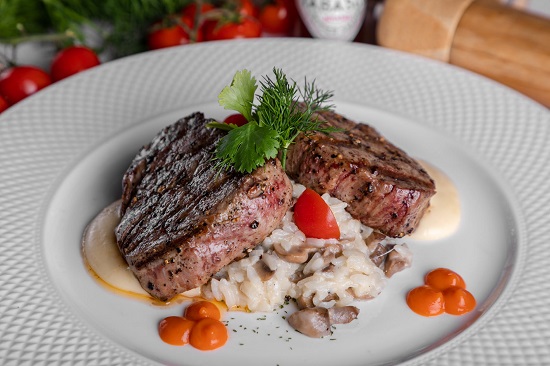 How to make steak
Put the steak on a plate away from the fire, then in the same pan, put an amount of "onion bagel" and a teaspoon of minced garlic, then add the mushrooms and stir well in the mixture.
Put an amount of cooking cream, and you can replace it with two tablespoons of flour and a cup of milk, then add a spoonful of soy sauce.
Add the steak meat to the mushroom mixture, soy sauce and cream, and leave it to absorb from the mixture for two minutes on the stove, and serve with white rice with peas and carrots, or even with white rice only, or with pasta, according to preference.