Many women like to prepare new and different dishes for their family, especially with children who prefer to eat outside the house, including the Sweet and Sour chicken, which is famous for its sweet and salty taste at the same time, with the presence of noodles or dazzling rice, which gives it more flavors and wonderful taste, which met Young and old love her at the same time, so "The Seventh Day" with Chef Rania Qassem shows how to make sweet and sour chicken in 10 minutes with all ingredients available in your home.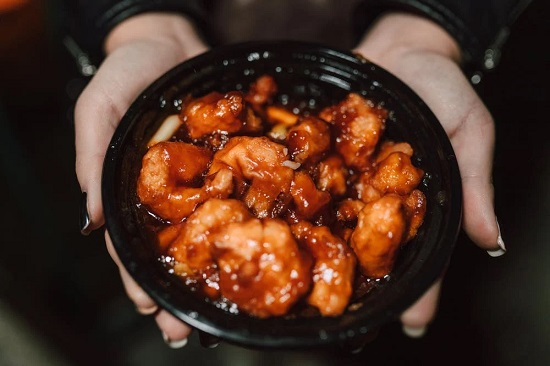 Sweet and sour chicken
Sweet and sour chicken ingredients
Ingredients
5 thick chicken pane slices, cut into cubes.
big onion.
Pepper colors.
Hot pepper, to taste.
Seasonings "salt, pepper, garlic powder and paprika".
3 tablespoons of soy sauce.
A large spoonful of flour.
garlic clove
A tablespoon of white vinegar.
Two slices of pineapple.
A small glass of pineapple juice.
A tablespoon of brown sugar.
A big spoonful of ketchup.
Sweet and Sour
How to make sweet and sour chicken
How to prepare
Season the chicken breasts well with spices and soy sauce in a large bowl, then add the flour, stirring well, and when it becomes firm, put a quarter cup of warm water until the chicken is covered with soft sauce, and in two tablespoons of boiling oil, put the chicken pieces to fry them well and put pieces of onions Cut cubes with colored pepper and garlic on the chicken, put a sauce of pineapple juice, ketchup, vinegar and brown sugar, then add the mixture to the chicken and leave it for 5 minutes until cooked, stirring well, then put the delicious pineapple cubes with some mature chicken, until you get a distinctive taste.
Spiced rice or noodles can be prepared as a side dish, along with the sweet and sour chicken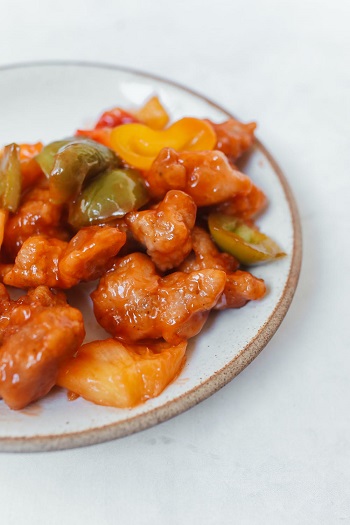 Sweet and sour chicken