Zucchini is one of the meals that are characterized by a high health benefit, so many housewives are keen to prepare it on a permanent basis, and it can be prepared in more than one way, whether with sauce or bechamel, but the closest to the heart of many is zucchini with bechamel.
And if you are a fan of zucchini, you and your family, we offer you in the following report how to make zucchini with bechamel in easy and quick steps:
Zucchini Bechamel Ingredients:
A kilo of zucchini, cut into rings.
Minced meat.
– 3 cups of milk.
Five tablespoons of flour.
A finely chopped onion.
A cube of chicken broth.
Half a cup of oil.
Salt, black pepper, white pepper, dry thyme, sweet pepper, and dried mint.
Half a cup of Parmesan cheese.
Half a cup of shredded mozzarella cheese.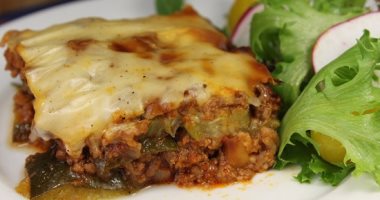 How to make zucchini with bechamel
How to prepare zucchini bechamel:

After slicing the zucchini, boil it for a few minutes.
After boiling, drain the water well and set aside.
On a low heat, put a bowl with a tablespoon of oil
Gradually add the flour, stirring well, for five minutes.
Gradually add the milk, stirring constantly, and wait until the mixture becomes thick.
Add thyme, white pepper and salt, then stir well.
– Put the mozzarella cheese with the milk, stir well, and remove the pot from the heat.
Heat the oil in a frying pan, add the onion and saute until it turns golden.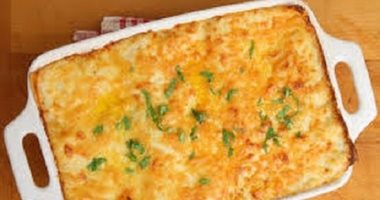 How to make zucchini bechamel
– Add the minced meat, chicken broth cube, sweet pepper, black pepper and salt.
Mix the ingredients well, leave them for some time until the water dries up, then add the dry mint.
– Remove the pan from the heat, bring a baking tray and grease it with a small amount of bechamel.
Put a layer of zucchini, sprinkle a small amount of black pepper, then put a layer of bechamel, then the minced meat.
Put another layer of zucchini and then put the rest of the bechamel.
Sprinkle Parmesan cheese on top, and put it in a preheated oven for half an hour.