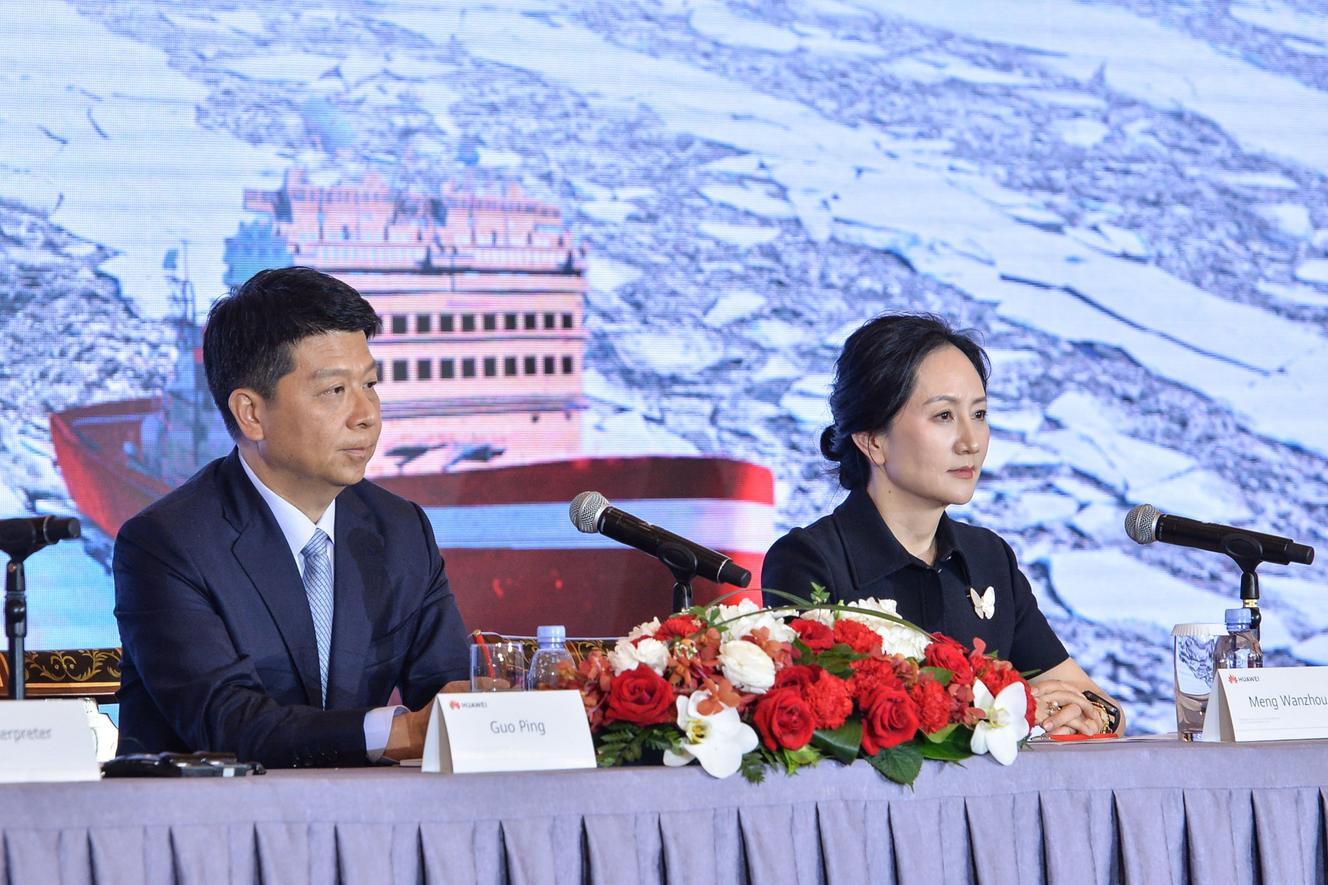 DIn her strict black suit, white butterfly in her buttonhole, Meng Wanzhou was a ghost on Monday, March 28. Back from the North American judicial hell, Huawei's financial director appeared for the first time in public, on the occasion of the presentation of the company's annual results. She returned home in September 2021 after three years of house arrest in Canada. Meng Wanzhou was being sued by the US government for Iran embargo fraud. In this imbroglio, which ended in a classic "prisoner exchange" (two Canadians detained in China) as in the good old days of the Cold War, she had become the symbol of the Trump administration's fight against China.
Read also:
Article reserved for our subscribers

Triumphant return to China of the leader of Huawei
Behind her, the whole company comes from afar. Huawei is the world's largest technology leader of Chinese origin. The firm dominates 5G mobile telephony by its equipment and had also become the main rival of Samsung and Apple in the smartphone market. By convincing its Western allies not to buy any more hardware from it, then by blocking its access to the most sophisticated chips and finally by banning Google from supplying its Android operating system, all in the name of national security, Washington thought to bring this company down. This is the principle of economic sanctions. The same that applies today to Russian companies. On the same list as Huawei and its cronies ZTE or China Telecom also appears, since this week, the Russian specialist in antivirus software Kaspersky.
Read also:
Huawei's revenue declines as a result of US sanctions still in place
The result is mixed. Certainly, in three years, the Shenzhen firm has seen its smartphone sales collapse by more than 50%, but it took advantage of the return to the fold of the founder's daughter to announce spectacular profits. Despite a drop of almost 30% in its turnover, its profit rose by 76% in 2021, to nearly 16 billion euros. "Made in China" resilience.
national hero
Certainly, the firm reaped the profits from the sale of its phones to the Honor brand and its servers, which would have brought in nearly 9 billion euros, but the firm has also redeployed in record time. It stockpiled as many chips as possible before the US ban, doubled its sales in cloud computing where it became a major player, entered the energy management market and continued to invest heavily in talent search and recruitment. A strategy summed up by the CEO, Guo Ping, with this astonishing aphorism: "It is not by saving that we will survive. » The firm thus ensures that it has not touched its payroll and has further increased its number of researchers, who represent more than 50% of the total workforce. A movement helped by the fact that Huawei, like Apple, outsources the manufacture of its products.
You have 10.47% of this article left to read. The following is for subscribers only.