He did not taste the sweetness of running after his peers since childhood after his family learned that he had contracted polio since he was only one year old, but soon the family of the young "Mohammed Naguib" considered his polio test from God on patience and endurance for them and for him, so they planted in him a love of learning. and perseverance, and their efforts yielded several medals in strength games and arm wrestling.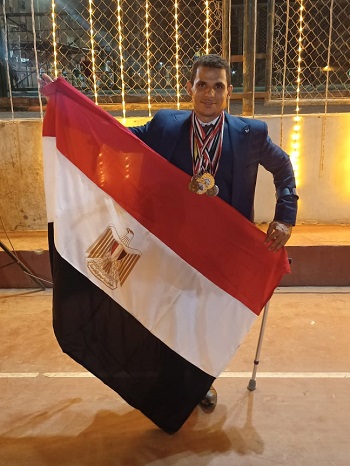 arm wrestling champion

Muhammad, the 35-year-old, told Al-Youm Al-Sabaa that his father had great merit in entering the world of sports and encouraging him, despite his health conditions. goldfish.
The situation was narrow, and because he had two brothers and two sisters, he made him completely dependent on himself to provide the money that would help him complete his studies and practice his favorite sport, so he decided to work as a computer maintenance technician besides studying to provide the necessary expenses and meet his requirements without placing a burden on his family.
The son of Al-Balina Center in Sohag Governorate continued that he entered the world of sports more than 10 years ago until he actually became professional since 2015, especially after completing his studies and obtaining a Bachelor of Commerce, so he made all his focus in sports in order to prove himself and his abilities in it. The Republic in the arm wrestling championship, and the championships continued until they reached 20 championships and medals between silver and gold.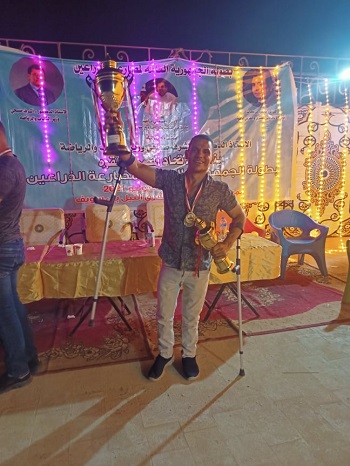 Republic Championship Arm Wrestling
He concluded his speech by saying that the owner of iron will will not stop his dreams until they are achieved, saying: "I live on a dream that I participate with my country's national team and raise the flag of Egypt in international and world championships."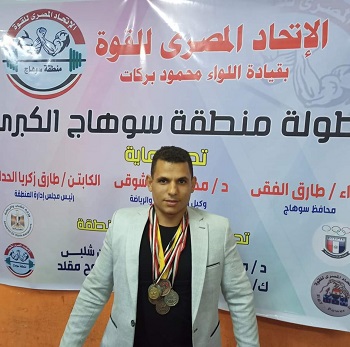 power games federation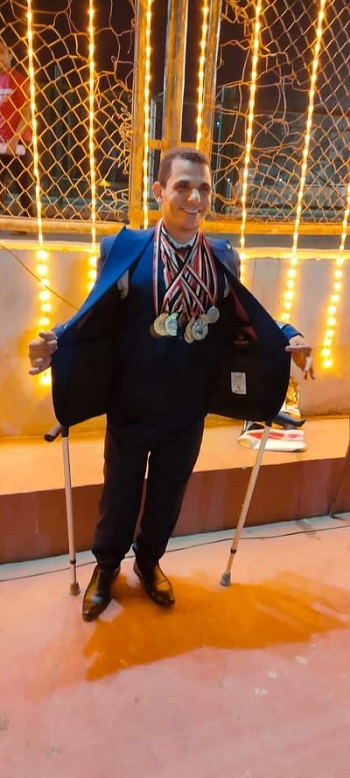 Mohamed Najib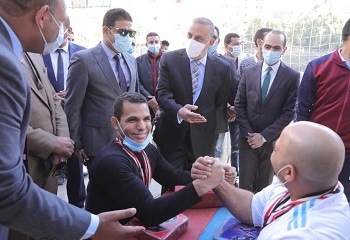 arm wrestling