He felt sudden pain in his right foot, he did not care about it at first, it ended with Ibrahim Marwan being completely paralyzed in all his limbs in the primary stage, and what made him leave his wheelchair for the rest of his youth, Ibrahim, son of the village of "Al-Burbat" in Minya Governorate, did not despair and faced disability with the light of his heart Through the memorization of the children of his village of the Holy Quran for nearly 20 years.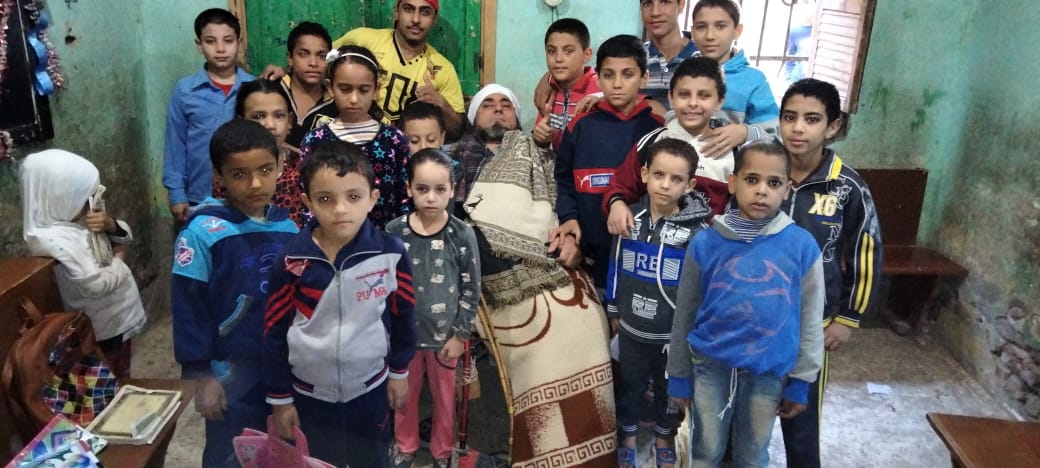 Sheikh Ibrahim Marwan
Ibrahim told "The Seventh Day" that he worked throughout his life to devote his time to teaching the children of his village and memorizing the Holy Qur'an, especially since he was one of the outstanding students in the primary stage, and after being paralyzed that made him a confinement to his wheelchair, his parents did not hesitate to spend everything they had to try to treat him , until he was satisfied with God's decree and command and coexisted with his illness.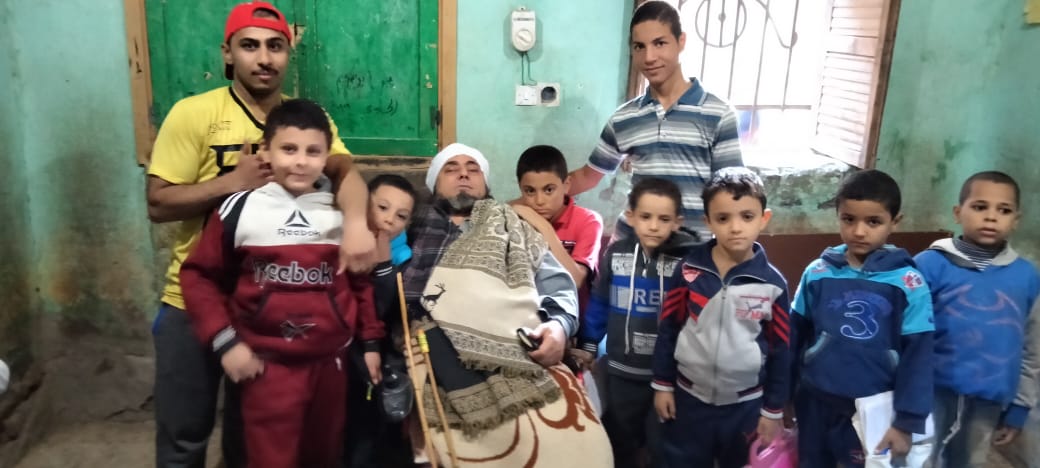 Abraham among his disciples
Ibrahim had memorized the Qur'an in the book of his village, and moved to primary school, memorizing the Book of God, but in the primary stage, specifically in the sixth grade, the disease that prevented him from playing the ball attacked him. At first, his parents believed that it was the result of playing ball daily, but fate had another opinion It was the beginning of Sheikh Marwan's journey with illness, and in the preparatory stage, the disease's journey began to attack him in a simple way, until the symptoms triumphed over him with excruciating pain in all joints and parts of the body. Doctors' visits increased and medicines increased, but unfortunately to no avail.
This did not prevent him from obtaining the preparatory certificate with great superiority, his family to enroll in the high school in Maghagha, which is the closest city to his village and its center.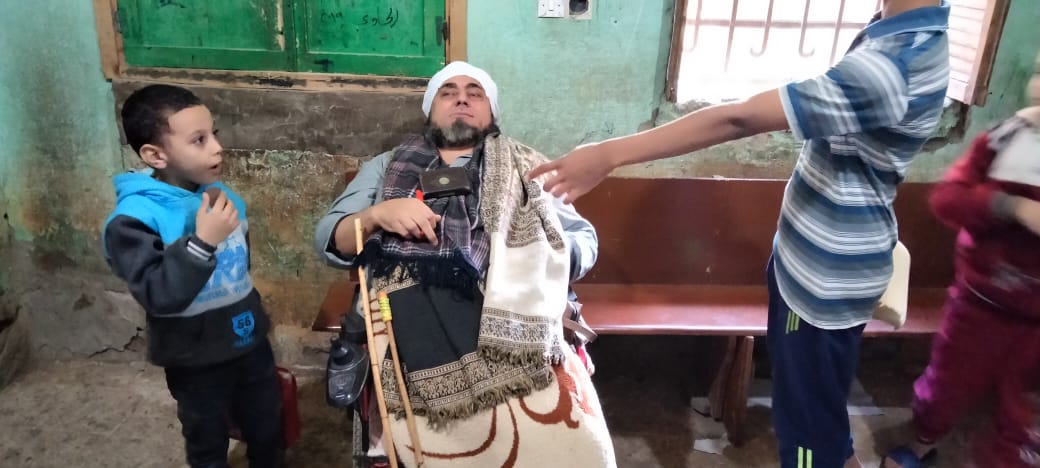 Sheikh Ibrahim
Circumstances did not allow him to complete his educational career, so "Ibrahim" was satisfied with high school, then dropped out of education after the disease invaded all his limbs, and began to reclaim his love for the Qur'an, which has remained in his heart since he memorized it for him since he was a small child.
He told "The Seventh Day" that he wanted to step himself into the safety of his heart by teaching a new generation what he had learned from memorizing the Holy Qur'an, which was the lifeline for him until he became attached to it and began teaching himself into recitation, recitation and the provisions of recitation.
He concluded his speech by wishing that he would continue to do good and teach generation after generation until God would authorize him to recover and find medicine after lean years in which the disease ate his youth.