Milan coach Stefano Pioli announced the Rossoneri's squad for the Lazio match, which will be held at 6 p.m. today, Sunday, in the third round of the Calcio competition at the San Siro stadium.
Milan's list witnessed the return of Swedish star Zlatan Ibrahimovic again, after an absence of more than 4 months, and Bakayoko, midfielder and Italian striker Pietro Pellegri, was called for the first time in the Rossoneri list.
While the French star Olivier Giroud was absent from the Milan squad against Lazio, because he had not recovered from the Corona virus.
The Rossoneri roster for this match is as follows:
Goalkeepers: Gangdal, Mainan, and Tatarusano.
Defenders: Palo Toure, Calabria, Florenzi, Gabbia, Hernandez, Kalolo, Caier, Romagnoli, Tomori.
Midfielders: Bakayoko, Bennacer, Castillejo, Diaz, Casey, Salemikers, Tonali.
Forwards: Ibrahimovic, Leao, Maldini, Pellegri, Rebic.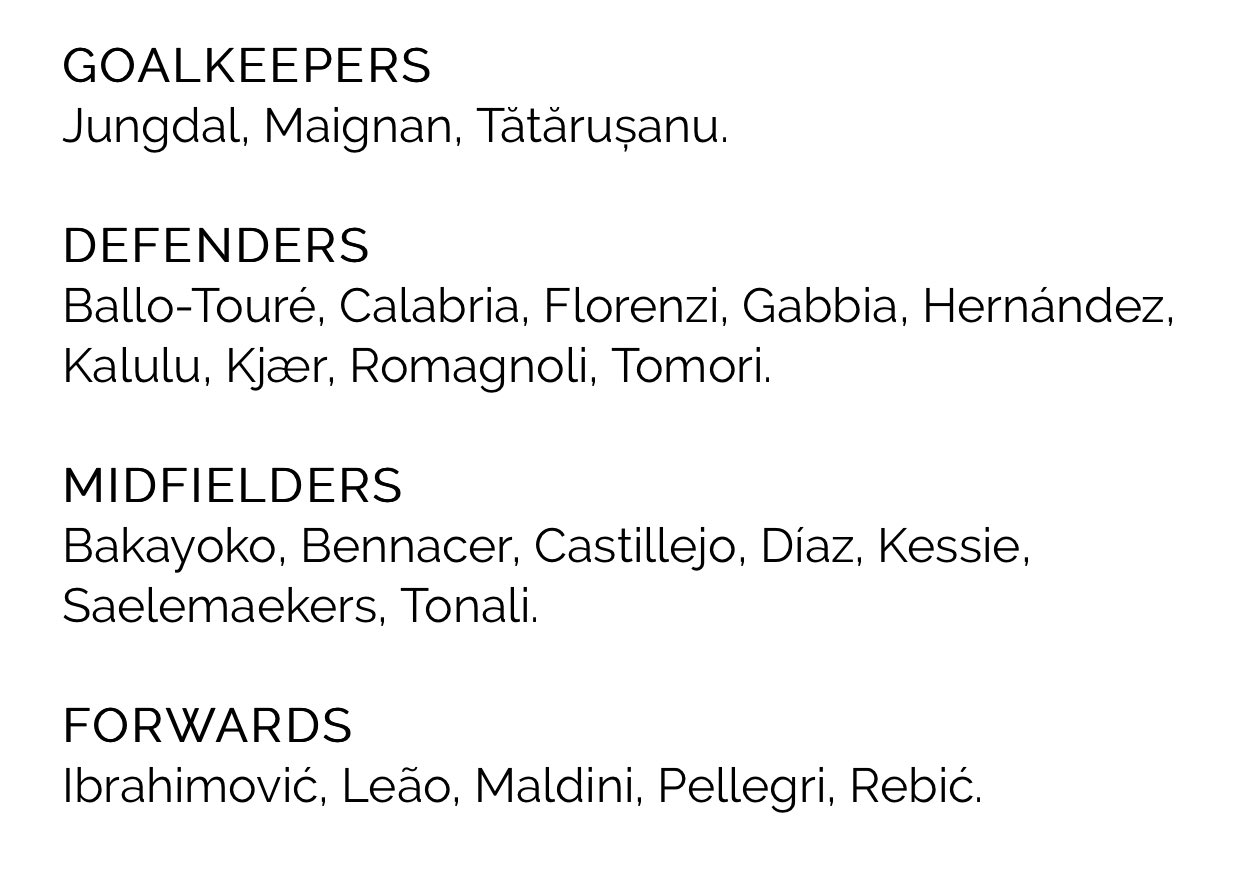 Milan List
It is worth noting that Milan occupies fifth place in the Italian league table, with 6 points, with a goal difference from Lazio, Inter Milan and Rome, who are second, third and fourth, while Napoli tops the standings with 9 points.