Symptoms of influenza or cold have become a source of concern for most people since the emergence of the Corona epidemic, because of the similar symptoms between them, it is very difficult to distinguish between the symptoms of corona and influenza, and this has led to a lot of anxiety and confusion, in this report we learn about the reasons that made the symptoms of influenza cause concern. And confusion for people and how to differentiate between the symptoms of influenza and corona, according to the "Times of India" website.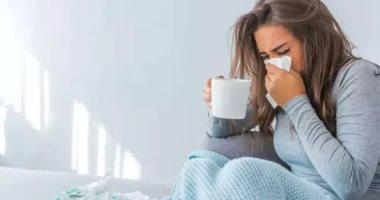 The difference between the symptoms of corona virus and influenza

Influenza and coronavirus are both respiratory viruses that may differ in their degree of risk, but they are transmitted through aerosol droplets, causing infections in the respiratory tract either directly through contact with an infected person or through a contaminated surface.
The main difference between influenza and coronavirus is how severe it is and how quickly it is transmitted. Coronavirus appears to spread more easily than influenza and cause more serious illnesses in some people, while people with influenza recover within a few days.
Symptoms of influenza and corona may overlap, but there are some diseases that may serve as priority factors when developing a disease.
Symptoms such as shortness of breath and loss of sense of smell or taste are common with the coronavirus, not the flu, and similarly, headaches and nausea are less common in patients with corona, but they are classic symptoms of the flu.
Due to virus mutations and the emergence of new variants, experts have emphasized the unpredictability of the virus and how coronavirus symptoms have changed over time.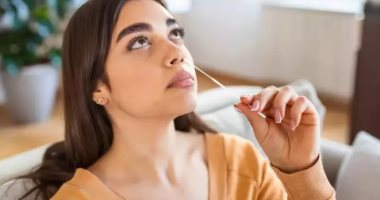 Why do people find it difficult to differentiate between corona and influenza?

Both the coronavirus and influenza are primarily respiratory illnesses that show similar symptoms, which is why people find it difficult to differentiate between the two. Although the coronavirus is more dangerous and deadly, the increasing number of influenza cases has become a concern.
Influenza is mainly spread by respiratory droplets released during coughing and sneezing but while corona is more transmissible, even talking and singing can lead to transmission.
When it comes to differentiating between the coronavirus and the flu, people have found it extremely difficult to tell the two apart, considering stimulating roughly the same set of symptoms, including fever, chills, cough, body aches, fatigue, runny nose, and sore throat.
As flu season has been more severe this year, people with symptoms should feel a little dizzy and disoriented, it's hard to tell the difference and could be causing more panic than ever.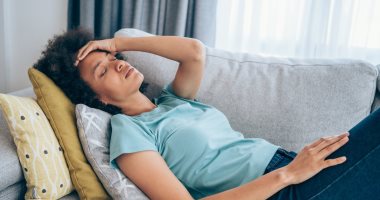 Corona infection after vaccination may add more confusion

Clinical trials have found that doses of the Corona vaccine have proven effective against the virus and its variants, ensuring the safety of people and protecting them from severe complications.
However, there have been increasing cases of corona virus among fully vaccinated individuals, while cases of corona infection have increased after vaccination around the world and around the world, and many experts hold the delta variable responsible for this and this has led to more confusion than ever gone.
According to the data collected from the app ZOE COVID Symptom Study In Britain, individuals who have been fully vaccinated when infected with corona report a different set of symptoms. Some of them are as follows.
– Headache
– Runny nose
– sneezing
– Sore throat
Loss of sense of smell and taste
Other than a loss of smell and taste, headache, runny nose, sneezing, and sore throat are classic symptoms of the flu, making it difficult for people to differentiate between coronavirus and influenza.