It is important to track children's growth charts and measure their progress. If you notice that your child has stopped gaining weight appropriate for his age, there may be a problem that needs to be resolved, so there are some healthy ways to help your child gain weight and grow healthy, besides making specific changes to their lifestyle in general, The following tips may help your child maintain a good weight and growth, according to the Times of India report.
Include high-calorie meals in their diet

If your child is undernourished or has difficulty eating, be sure to include daily high-calorie meals, such as milkshakes, smoothies and potato dishes as all are good options.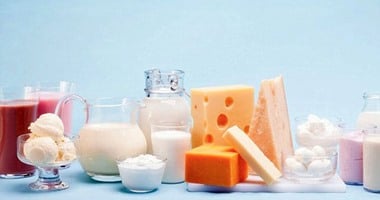 Focus on dairy products, fats, and proteins

Fats and dairy products are a good form of nutrition especially for children. Try to include cheese, milk, eggs, lean meats and fatty fish in their diet. Nuts and seeds can also be included.
Love them for frequent small meals

If your child struggles to finish three large meals, you can break them up into small portions, which is also a good way to introduce a variety of healthy food.
Do not offer fluids or water before a meal

Beverages that your child takes before meals and even water can fill the stomach quickly and thus not eat as well as they should, so they should not be served until after they have finished eating.
Add vitamins or supplements

If the child fails to meet the growth charts consistently, some vitamins and nutritional supplements can be tried to gain weight, but you should consult your doctor before choosing any of them.
Do not pressure your child to eat

Do not create negative eating habits, but promote healthy eating and motivate him to eat family meals, and make sure that he eats away from the use of electronic devices such as mobile phones.
Playing sports

It may seem counterintuitive, but you should encourage children to be physically active, as the more they exercise, the more likely they will feel hungry and that will motivate them to eat well.