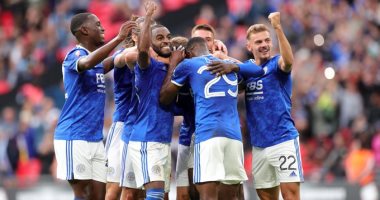 Today, the English Premier League football matches will resume again, with matches for the fourth week of the tournament, which will witness the establishment of 8 matches, the most prominent of which will be the confrontation of the defending champions Manchester City against Leicester City, in addition to the Manchester United match against Newcastle, which is expected to witness the first appearance of Cristiano Ronaldo with The Red Devils this season.
At 4:00 p.m., the English Premier League champions Manchester City will host Leicester City at King Power Stadium, as part of the fourth round of the English Premier League.
Kelechi Iheanacho was Leicester City's last goal against Manchester City in the FA Shield last month, as the player scored the game's only goal in the 89th minute of the match.
The two teams met in 19 matches in the English Premier League, Manchester City outperformed in 12 matches, while only two matches were drawn, and Leicester City excelled in five matches.
Manchester City is seventh in the English Premier League table with 6 points, after the last victory over Arsenal by five without a response in the last round.