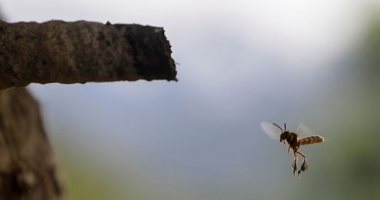 A swarm of bees has killed 63 endangered African penguins on a beach near Cape Town, according to a statement issued by the African Foundation for the Protection of Coastal Birds.
The matter was discovered when the penguins were found dead on the beach, which represents their colony, and their bodies were autopsied to show the presence of multiple bee stings around their eyes.
The incident is considered rare because this natural environment is also home to bees and it is not known why they attack the penguins.
The African penguin lives on the coasts of countries located in the southern part of the continent and is listed on the Red List of the International Union for Conservation of Nature, meaning it is in grave danger of extinction.