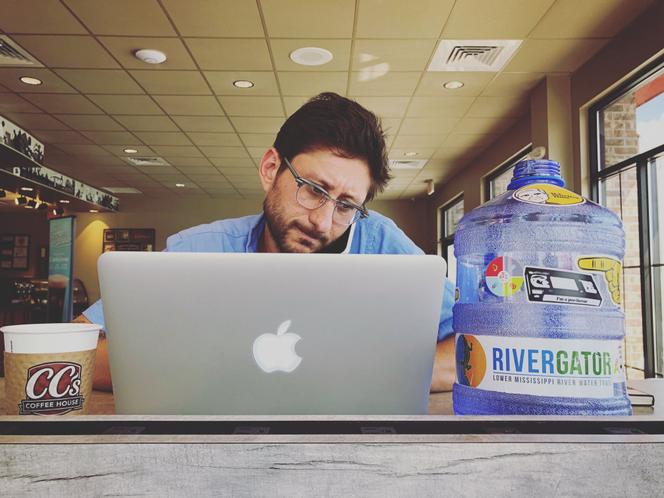 The Burmese repression takes on a judicial dimension. An American journalist, detained since May by the junta in Burma, was sentenced to eleven years in prison, his employer, the media reported, on Friday (November 12th). Frontier Myanmar. « Frontier Myanmar is deeply disappointed with today's decision to sentence its editor, Danny Fenster, to prison terms totaling eleven years ", the outlet said in a statement.
The journalist was prosecuted on three counts: incitement to dissent, illegal association, violation of immigration law. In a separate proceeding, he is also indicted for terrorism and sedition. He faces life imprisonment.
Read also
Article reserved for our subscribers

The ruling junta in the face of the "Burmese revolution"
Danny Fenster was arrested on May 24, nearly four months after the military coup against former civilian leader Aung San Suu Kyi, at Yangon International Airport as he tried to leave the country.
"Journalism is not a crime"
Since his arrest, he has been held at Insein prison in Rangoon with many political prisoners. His trial is being held behind closed doors within the confines of the penitentiary establishment. "His continued detention is unacceptable. Journalism is not a crime ", recently reacted a spokesman for American diplomacy.
Burma has been going through dark hours since the putsch of 1is February which ended a ten-year democratic parenthesis. The regime continues a bloody crackdown on its opponents with more than 1,250 civilians killed and more than 7,000 in detention, according to the Association for Assistance to Political Prisoners (AAPP), a local NGO that reports cases of torture, rape and extrajudicial executions.
The press is strangled by the junta, which tries to strengthen its control over information, limiting Internet access and revoking media licenses.
Read also
Article reserved for our subscribers

Burma: "The recognition of the Government of National Unity (NUG) would send a strong message and, today, vital to the population"