ReportageSince the beginning of the war, the Ukrainian diaspora in the city has been in turmoil. The conflict tightened ties, and initiatives to support the country multiplied.
We don't mess with the debutante ball. Such a social event is prepared months in advance. The men carefully choose their tuxedos and the 16-year-old teenagers, celebrated that evening, their white tulle dresses. Each will clutch a bouquet of red roses between their gloved hands and offer a dazzling smile to the photographers. This is how announced the annual ball organized in Chicago (Illinois), by the local branch of the Ukrainian Medical Association of North America (Umana). The entrance ticket, in a prestigious hotel in the city, amounted to 185 dollars (170 euros). The date was marked on the calendar: Saturday, February 26.
Two days earlier, the Russian army entered Ukraine. For the diaspora in the United States, the frozen conflict in the eastern region of Donbass had been for eight years a kind of irritating background noise, a reminder of the toxicity of Moscow. Suddenly, the open and devastating war changed everything, upsetting the plans, arousing anxiety, revealing the characters.
How to parade the teenagers, toast and dance, when the tanks rolled on their homeland? As president of the local branch of Umana, Olena Gordon immediately grasped the dilemma, especially since the hotel refused any refund in the event of cancellation at such short notice.. "That's when we decided to turn the event into a fundraising evening, in solidarity with Ukraine"explains this 44-year-old woman.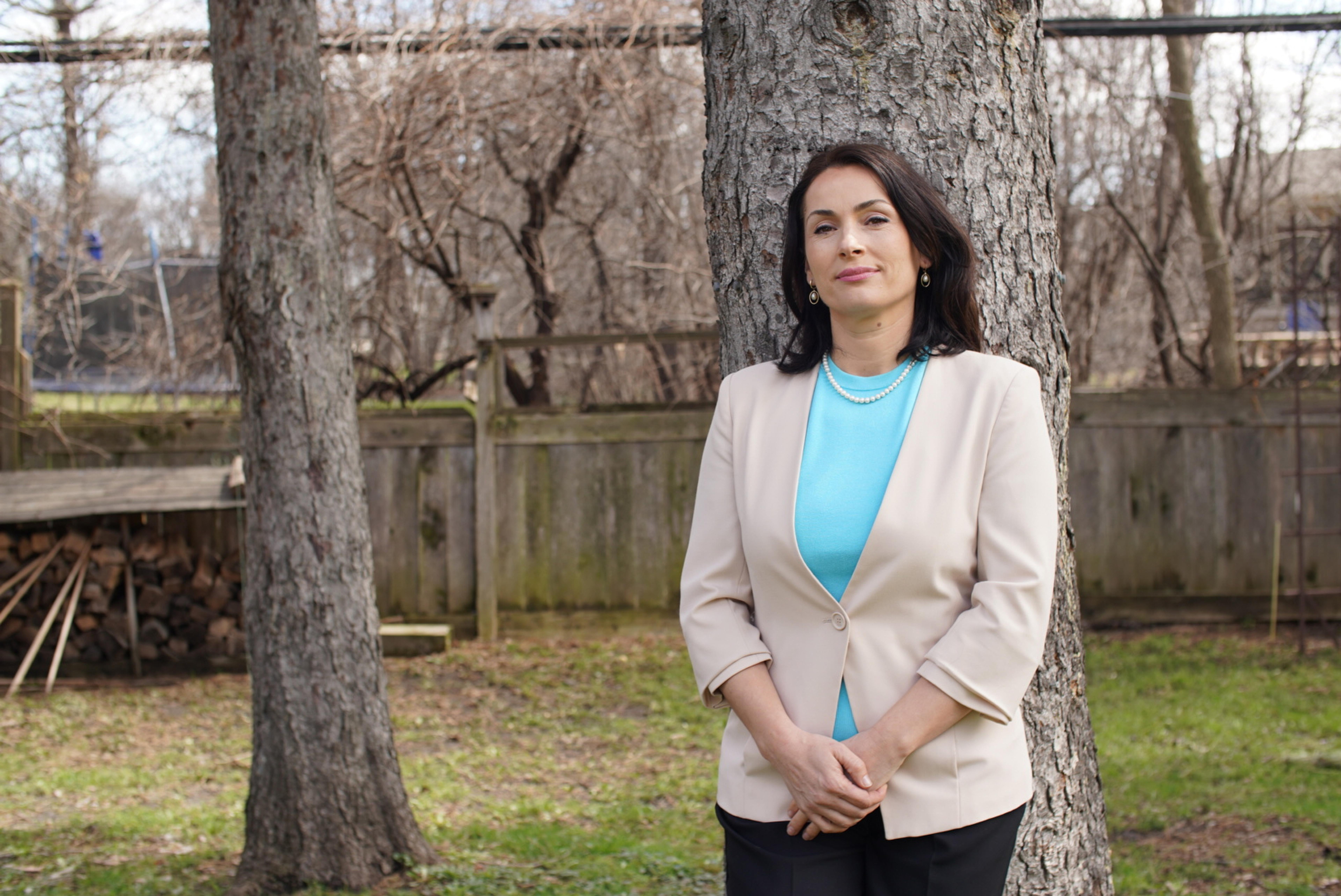 Family doctor Olena Gordon is from Ternopil in western Ukraine. She calls herself doubly patriotic. At home, with her husband – a Russian Jew – and their three children, she respects traditions and celebrations: Orthodox Christmas on January 7, Easter at church to have the food blessed there. Her two daughters and her son were enrolled in a Ukrainian-American youth organization, in order to learn the history and culture of their motherland. In the summer, the parents send them to Ukraine, "so that they understand what it is, not to be spoiled". These details are important to understand the motivations that pushed Olena to engage in such a determined way, when the war began.
After collecting 15,000 dollars (13,750 euros) during the ball, the doctor sat down the next day with two colleagues to consider what would happen next. They focused their attention on what they knew best: emergency medical assistance. "The response has been crazy in the community, I did not expect it! A first truckload was assembled in two days in my garage. Then my husband found us a warehouse near the airport. A sponsor has offered to fly all the equipment to Poland. And There you go ! » And that's how a 50 ton load left, followed by another 100 ton. A third is in preparation.
You have 85.7% of this article left to read. The following is for subscribers only.