International star Jennifer Lopez returned to romance again, after appearing with famous star Ben Affleck, at the 78th Venice Film Festival, as the two arrived together on the red carpet, yesterday evening, Friday, to attend the world premiere of his movie The Last Due Where he plays the role of Count Pierre from Alencon With Matt Damon, this is their first public appearance since their 2004 split, according to a report on Pinkvilla.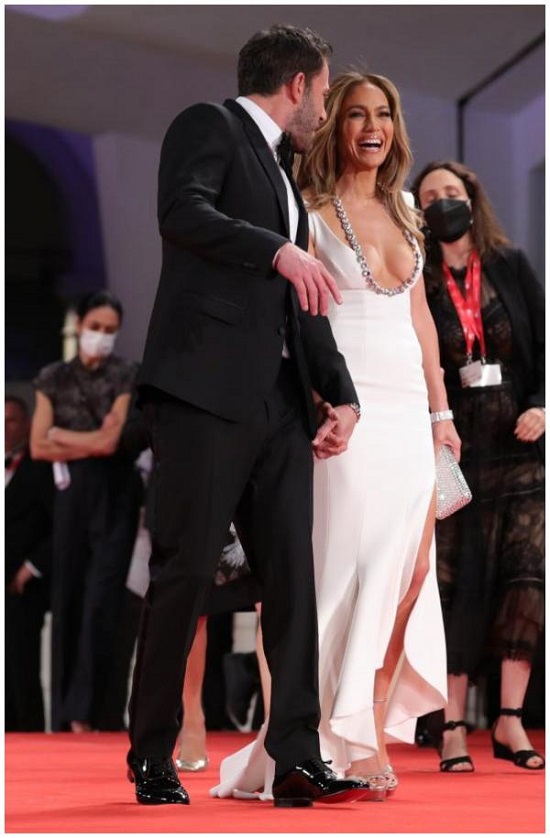 Jennifer Lopez and Ben Affleck
Jennifer Lopez's appearance was perfectly suited to the first announcement of their comeback, as she appeared with a wonderful look that caught the eye and gave her fans different details of interest and talk about her, as she wore a bold white dress by designer Georges Hobeika, the dress was made of satin made of crepe that features a drop neckline decorated with crystal motifs. Swarovski across the chest opening.
The dress came with a mermaid-like design that fit tightly to her slender body, with a side slit and ruffled details.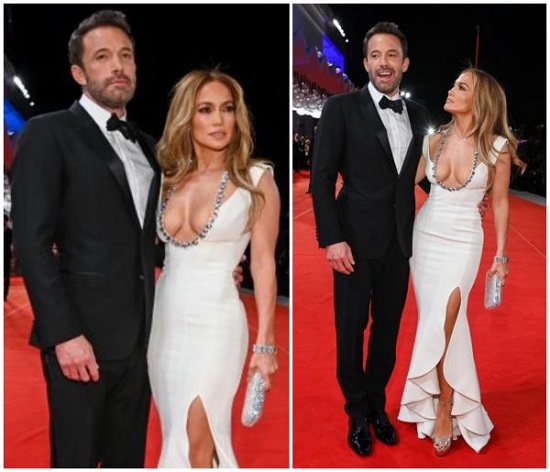 Jennifer Lopez stuns in a satin dress
Jennifer Lopez also chose charming accessories from Cartier, as she wore a yellow diamond bracelet, earrings and ring, in addition to an ornate silver clutch bag by Jimmy Choo.
Her makeup was perfectly suited to this historic day, as she opted for calm makeup and bright red lips, while leaving her honey brown hair in loose waves and opting for smoky brown eyes and glossy lips..
Ben Affleck would also have been up to the event, donning a chic black tuxedo by Dolce and Gabbana, paired with black boots from Ben complimented the look. JLo The stunner in a black tuxedo Dolce and Gabbana With black shoes from Christian Louboutin, one of the world's most famous shoe designers.
The couple had arrived in Venice for the premiere of Ridley Scott's magazine photography on a boat last Thursday.