With the emergence of the new delta variant of the Corona virus, which raises concern around the world, the similar symptoms between the Corona virus and colds and seasonal allergies still make some feel more confused and anxious.".
You may have one or more symptoms, including fever, cough, headache, sneezing, teary or itchy eyes, and even difficulty breathing, but what does it all mean?.. That's what we learn in the following lines..
In light of the delta variable, how do you differentiate between a cold and corona?
Fever is the main symptom to help determine what illness you might have. Fever could mean the flu or any number of other things, including the coronavirus..
A report from the World Health Organization revealed the initial list of symptoms of corona, and this report found that about 88% of Corona patients had a fever and 68% had a dry cough..
What are the symptoms that indicate that you have the corona virus?

Additional symptoms of corona include shortness of breath, sore throat, diarrhea, fatigue, chills, muscle pain, loss of taste and smell, and body aches, and after more than a year and a half, little has changed in terms of the initial symptoms of corona and loss of taste or smell is usually a sign that these symptoms mean infection Corona.
It's rare to find fever or diarrhea associated with colds or seasonal allergies, and while some COVID-19 patients have been asymptomatic, distinguishing what your body is dealing with is also a matter of looking at all of the symptoms as a whole.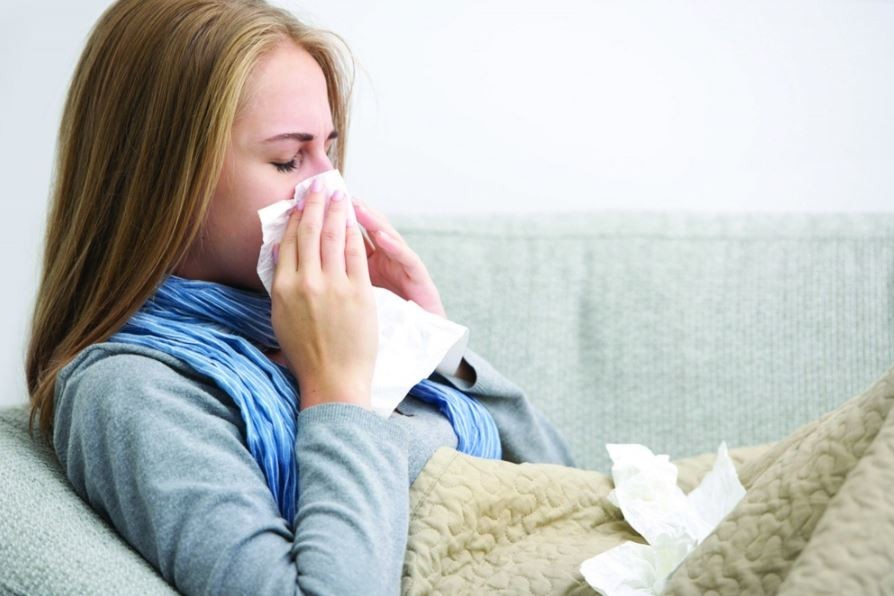 How do you differentiate between an allergy and a cold?

If there is no fever and no signs of difficulty breathing or diarrhea, you likely have a cold or seasonal allergies. While sneezing is often associated with both allergies and colds, there are other symptoms that can help you distinguish.
A cold usually doesn't itch in the eyes, but if you have a cough, it's more closely related to colds than allergies unless you have allergic asthma."
How do you differentiate between symptoms of the Corona virus and asthma attacks?

While difficulty breathing and shortness of breath have been symptoms associated with COVID-19, they may also be signs of asthma that can worsen with allergy season. If you don't have a fever accompanied by these symptoms, asthma may be the cause..
People with asthma need to take their medication, especially since people with respiratory problems are at greater risk of potentially serious illness from the coronavirus, whether they are inhalers or nasal sprays.
Doctors recommend starting allergy medications early in the allergy season rather than waiting for worse symptoms.
If you can prevent your symptoms from getting worse, you're more likely to experience less difficulty when you reach the time of the season when allergies tend to spiral out of control.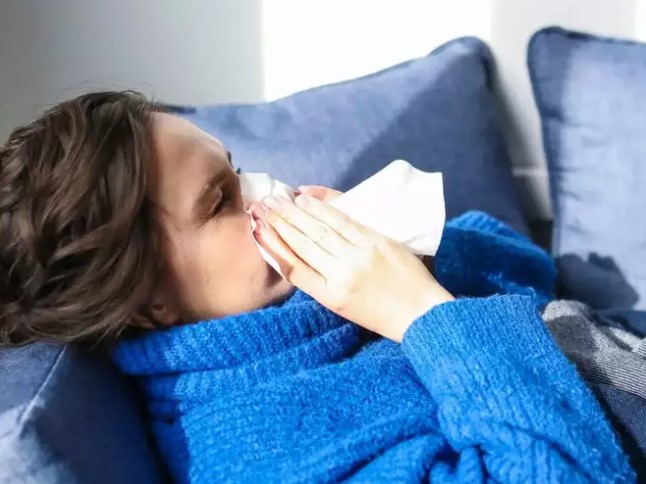 When do you have to take a coronavirus test?

One way to know if you have corona, a cold or an allergy is to test for corona, if your symptoms indicate corona and remain mild you can save money and self-isolate properly, along with other precautions.
But because some symptoms overlap, getting tested can be helpful as well as bring you peace of mind, especially if you're around people at high risk..
And you can get a corona vaccine, vaccination significantly reduces the risk of infection, complications and hospitalization if you contract the virus.