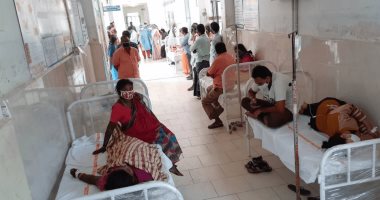 The Indian Ministry of Health announced that the number of people infected with the new strain of Corona virus has risen to 82, and the ministry said – in a statement reported by the Indian "NDTV" channel today, Friday, – that all people infected with the new strain – which was reported for the first time In the United Kingdom – they are isolated in a single room in health care facilities designated by the respective state governments.
The ministry added that people who had close contact with the injured were subjected to quarantine, and a comprehensive tracing of their travelers, family members, and others had been started.
The ministry confirmed that the situation is closely monitored and that regular advice is being provided to Indian states to strengthen monitoring, containment, testing and sending of samples to laboratories.