Egyptian star Mohamed Salah, player of the English team Liverpool, continues to break records as usual since his move to the Reds in the summer of 2017, after he signed his 100th goal with the Reds in the English Premier League against Brentford at Griffin Park, in the sixth round of the league competition. The English Premier League, which ended in a 3-3 draw.
The pharaoh reached 100 goals with the Reds after 151 games, becoming the fastest player in the history of the ancient English club to reach this number and among the fastest players in the tournament ever to reach 100 goals.
The Egyptian pharaoh opened his scoring tally in the English Premier League with the Reds with a goal against Watford, in his first match with Liverpool in the Premier League, on August 12, 2017, and celebrated a few days ago his 100th goal in the English Premier League, whether with Liverpool or Chelsea, and he has currently reached 102 A goal in the ancient competition.
Mohamed Salah raised his score to 5 goals this season after 6 rounds passed, to top the list of top scorers in the English Premier League, equal to the duo Jimmy Vardy, Leicester City star and West Ham striker Michel Antonio..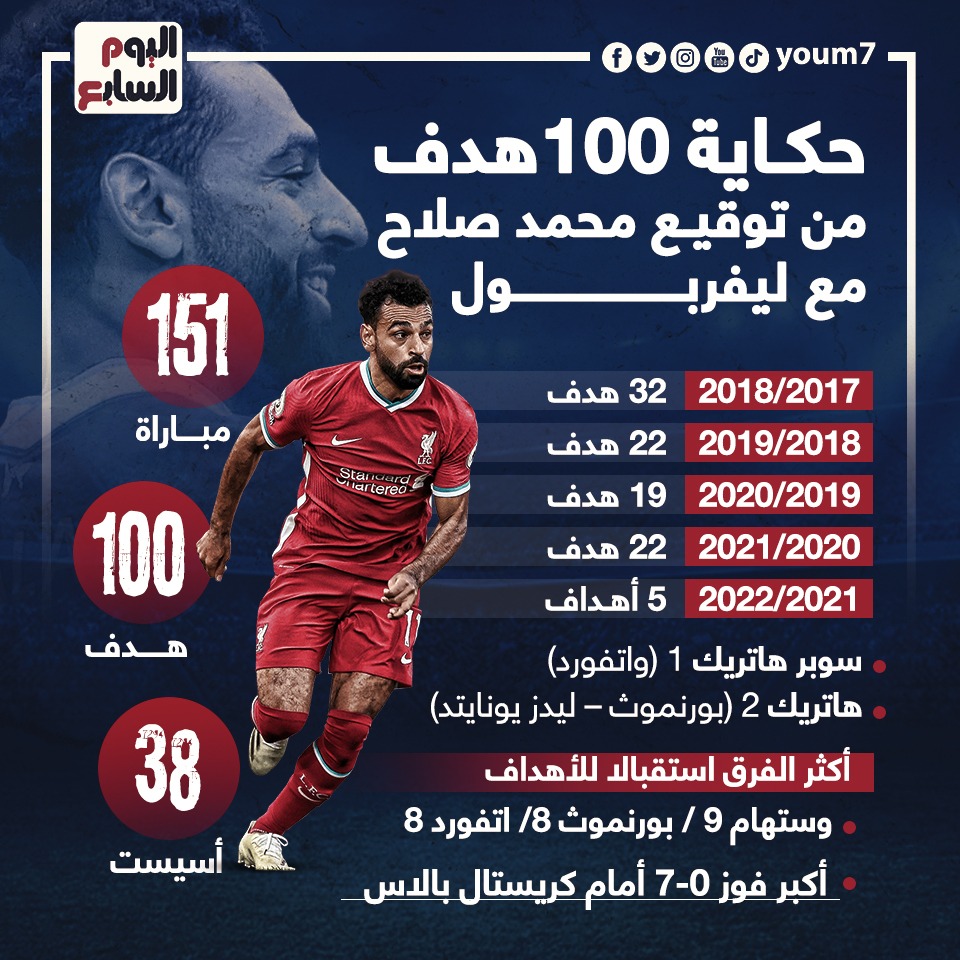 Mohamed Salah reaches 100 league goals with Liverpool