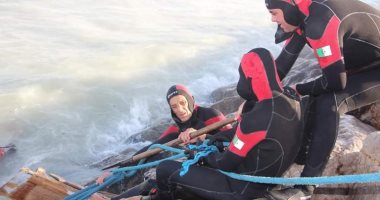 The interior ministers of Mauritania, Senegal, Mali and Gambia decided, at the conclusion of a consultative conference they held through video conferencing, to strengthen cooperation in combating illegal immigration networks, human trafficking and smuggling.
The four West African countries affirmed – in a statement issued at the end of their meeting and broadcast by the Mauritanian Radio – to work on building capacities and improving the equipment of the security forces charged with combating illegal immigration, with the support of partners.
The interior ministers concluded by establishing an informal consultative framework consisting of the leaders of the structures in charge of combating illegal immigration and border management in the four countries, followed by monthly meetings during the first six months of 2021, after which a ministerial meeting will be held to evaluate the results and take appropriate decisions.
The Mauritanian Minister of the Interior, Mohamed Salem Ould Marzouq, called – in the meeting – to examine the size of the challenges faced by these countries on the road between West Africa and the Atlantic, through being affected by the phenomenon of illegal immigration and human trafficking, and the possibilities available to develop a mechanism to meet the challenge posed by the phenomenon The influx of migrants jointly through activating mechanisms of control and security cooperation in this regard
The International Organization for Migration – during the current year – recorded the deaths of more than 510 migrants, who were on their way to the Canary Islands, which is much more than the numbers recorded over the past years.