Many are looking for weight loss plans and diets that help them reach the ideal weight and get rid of excess weight. Weight, as stated by the "Daily Express" site.

Dr. Michael Mosley, a British nutritionist and journalist, developed a weight loss plan and named it The Fast 800 It is a diet plan that helps to lose weight quickly, after he conducted careful research to discover the easiest and fastest ways to lose weight, and this plan includes following the Mediterranean diet and intermittent fasting.
"There are components to an effective weight loss plan, as science shows that the most effective way to lose weight is to follow a diet that includes intermittent fasting, time-limited eating, and a Mediterranean diet," said Michael Mosley.
He explained that 800 calories is a "magic" number when it comes to weight loss, based on studies that have shown people find it easier to follow, with studies showing that it is the amount of weight you lose in the first month that predicts long-term success in weight loss.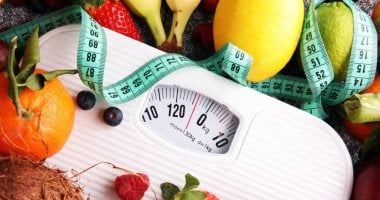 For this reason, recommend the system Fast 800 Diet by doing two weeks of committing to 800 calories per day, every day, to start losing weight.
system includes Fast 800 Diet Incorporate the Mediterranean diet into your daily routine.
Dr. Mosley said the Mediterranean diet is "the healthiest diet on the planet".
The Mediterranean diet is a diet full of fruits, vegetables, nuts, olive oil and fish – all of which are good for health and have been shown to prevent dementia, strokes, cardiovascular disease, heart disease and even, in some cases, they are known to prevent type 2 diabetes.
Other Mediterranean diet ingredients include grains, lentils, beans, seeds, spices, cheese and full-fat yogurt.
Although it focuses primarily on plant foods, other ingredients such as poultry, seafood, eggs and dairy products can also be enjoyed in moderation when following this diet.
However, if the diet isn't for you, another meal plan recommended by Dr. Mosley was a low-carb diet.
"Not all carbs are created equal — just as there are good fats and bad fats, there are good carbs and bad carbs," Mosley said.
Dr. Mosley recommended eliminating "white bread, white pasta, potatoes and sugars from your diet, as these are easily digestible carbohydrates, which means they are quickly absorbed by the body, which leads to a spike in blood sugar levels."
Examples of low-carb foods include meat, fish, eggs, vegetables, fruits, nuts, and high-fat dairy products.