The world celebrates Children's Day, which was approved by the United Nations on November 20 of each year, emphasizing the rights of children to grow up in a safe and sound environment and a family atmosphere full of love, understanding and happiness, especially more fun and entertainment in which they empty all their energy and restore their vitality, which is what happens from during play.
Although play has very many benefits for children, whether psychological, social, kinetic, educational or mental, all recent scientific research has concluded that playing has benefits for parents that are no less important than the benefits that accrue to their children, and this was confirmed by Dr. Walid Hindi A mental health and family relations consultant told Al-Youm Al-Sabaa that playing has great benefits for sons, fathers, and fathers tend to physical games, while mothers tend to guide games that contain guidance and counseling in addition to verbal games such as telling stories.
He added: "Parents playing with their children has physical benefits as it helps burn high calories in the human body, and mothers get rid of excess weight in the body as a result of moving with their children, as well as lowers cholesterol in the blood and thus protects against heart attacks, and controls the level of sugar in the body." As a result of the high rate of burning, which is primarily due to the effort spent in playing with children, it is useful even in stress diseases, and the participation of children in intelligence games strengthens the memory of parents and protects them from diseases of amnesia in old age.
The psychological benefits of a father playing with his children
As for the psychological and social benefits, they are very many for us to consolidate the relationship and enhance trust between parents and children, because this contributes in the future to the fact that their relationship is based on respect and credibility, and that children trust their father and his opinions, which avoids the father many problems later on.
social balance
Playing with children creates what is called the social balance of fathers with their children and social capital helps children to honor their parents in old age and old age, which makes parents live a happy old age in which they enjoy the righteousness of their children to them.
Safe passage from adolescence
A father who plays with his children is a friend and companion and not just a father who exercises parental authority only, and therefore he is very comfortable in the adolescence stage and passes through this fiery stage of life in a safe way and there is no conflict between him and his children.
Exploring the character of the sons
Playing with children makes it easier for us to explore aspects of their personality and thus direct them to the optimal direction, so that the son becomes the best extension of his parents, so that the father lives throughout his life safe and reassuring for the future of his children.
Relax
Scientific studies have proven that playing with children stimulates the mind to relax from the stresses and burdens of life and modifies the general mood of parents, as well as getting rid of negative energy and renewing the motives of life.
reduce nervousness
In addition to the important role of playing in reducing nervousness and strengthening family ties, the father is attached to his home and wants to return to it quickly after a hard day's work, which makes it a stable home to a large extent free of marital disputes.
Coping with electronic addiction
Playing with children is an effective treatment to combat addiction to the Internet and electronic games. It also makes the father spend less instead of sitting at the cafe or playing with his friends in cafes. He sits at home and plays with his children without material cost.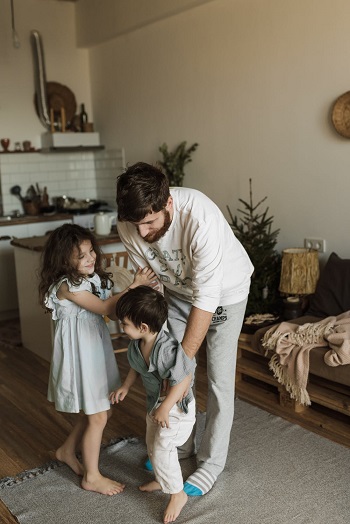 father and sons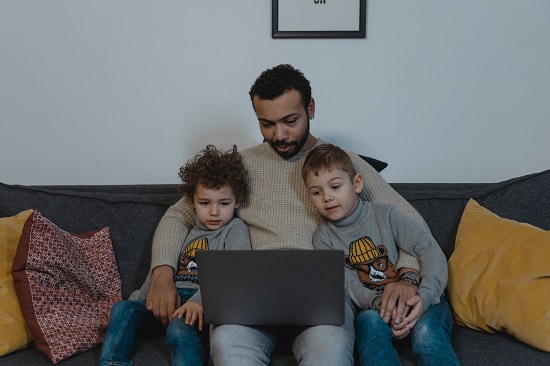 World Children's Day