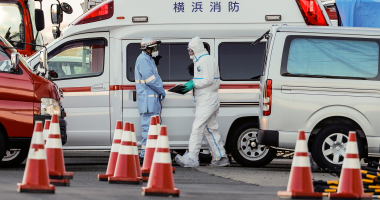 Iranian Minister of Health Saeed Namaki announced the discovery of 4 new cases of the new British Corona virus smoothly in the country, and Namaki said at a meeting at the Corona control headquarters in the Mazandaran Governorate in the north of the country, according to the Iranian (IRNA) news agency, today, Sunday – "The infections are for an Iranian family who was living In a European country and arrived in the country late last week, adding that, "although they did a test for the virus in the country they came from, after entering Iran, they were tested and based on the information provided to the Ministry of Health today, their test results were positive." And infected with the British mutated Corona virus. "
The minister continued by saying, "The mutated British virus has spread to most European countries, adding," We have placed restrictions on the entry of people from these countries into Iran.
Regarding the production of the Iranian vaccine against the Coronavirus, Namaki confirmed that the vaccine will be produced in large quantities during the coming spring and will be available to everyone, adding that the human test for this vaccine was successfully completed in the first phase without any side effects, and the second and third stages of testing the Iranian vaccine are currently being conducted.
It is reported that Iran tops the list of countries most affected by the Corona virus in the Middle East.